The Ultimate Secret Sauce for Becoming a Winning Copywriter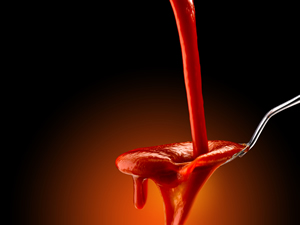 Hello, superstar copywriter!
One last time this week, let's review where we are …
You've done some great work this week.
I realize you might not have all of this in place yet, but your plan is there, your path is clear, and you know where you're going.
That's huge.
BRAVO!!!
There's one more thing you need to do.
And, my friend, this is THE secret sauce …
If ever there were a secret to making it big as a writer …
To landing high-paying clients …
To being highly respected …
To being seriously in demand …
To living the writer's life at an extraordinary level …
This is it.
Before I tell you this insanely powerful secret, let me remind you of my perspective …
10 years ago, I was a copywriting nobody.
In fact, viewed from the lens of my bank account, I was a $200,000-in-debt nobody.
Broke … no formal education … no income.
I wasn't like third-world broke, starving, and dying … but my family and I were hurting pretty good.
Over the course of the past 10 years, I've worked closely with hundreds of copywriters. I've trained and spoken with and surveyed and mentored and listened to thousands more.
I've seen all kinds of crazy gimmicks, techniques, and systems.
I've also seen genius at work and watched new copywriters from every walk of life crush it in their niche.
I've personally tried, tested, and experimented with dozens of different ways to attract, close, and up-sell clients.
In short, I've seen the good, the bad, and the ugly.
The uber-secret sauce I'm about to share with you is not given lightly.
Those that put this in practice always win.
Those that ignore it always lose.
And the best part is … it's already within you.
You have it now, and you've had it all along.
You just have to activate it.
What is it?
Consistent action.
That's the secret sauce … the magic bullet you've been looking for.
If you'll take the four suggestions I've given you this week and simply do them consistently, you will get results.
As you act, you'll learn and get better. As you get better, you'll have better results. Eventually, you'll master the game and claim your dreams.
I didn't do everything right in the beginning. I made a lot … I mean tons of mistakes.
I had setbacks and hard times. But, I consistently kept moving forward, regardless.
And I won.
So will you. Just begin today and do it again tomorrow. It's that easy.
You can do it! :)

The Professional Writers' Alliance
At last, a professional organization that caters to the needs of direct-response industry writers. Find out how membership can change the course of your career. Learn More »

Published: March 6, 2015