5 Online Writing Jobs You Can Start Today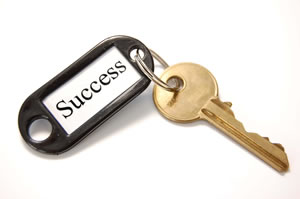 "I love [opportunities]. I like to wave at them as they pass by."
That's probably my favorite line from all of the Pirates of the Caribbean movies … of course; I edited it just a bit …
In the movie, it's a funny moment, but when you think about it, how many people are doing the exact same thing without even realizing it?
A lot.
You might even be making the same mistake … ignoring opportunities that are easy to learn, simple to start, and pay really well!
I don't blame you, though — most opportunities initially appear as passing fads. So, how can you tell if you should jump onboard or let an opportunity sail by?
One way to make sure you are primed to take advantage of potential opportunities is to develop a skill like direct-response copywriting. The fundamentals of this kind of writing will always be in demand.
In fact, an understanding of direct-response copywriting can help you take full advantage of the top online writing opportunities right now.
5 Online Writing Jobs That Deserve Your Attention
In the past, companies might have mailed their advertisements via postal mail. Because of this, there was a huge demand for direct-response writers that could write a letter that would get results.
Now, with the explosion of the Internet, there is a desperate need for writers who can use those same skills — direct-response copywriting and marketing — effectively via the Web.
It's a huge and growing opportunity for those who take advantage! And, here are the five best ways to do that:
1. Write the Copy for Websites.
Web copy isn't much different than direct-response copy in print …
The goal is still to get the reader to take an action. Except with web copy, that action is online.
On just one website, you'll see direct-response web copy on the home page, in pop-ups, as headlines, offers, and in sidebars … not to mention the calls-to-action at the end of pages and blog posts …
Again, anytime someone asks you to take an action, that's direct-response.
And, consider this: as more websites come online, more copy will be needed — which only increases the demand for web writers!
Plus, because the Internet is always evolving — and websites continually need to be updated, added to, changed, and improved — just one client can provide an ongoing number of projects.
Honestly, you'll always have as much work as you want if you can write website pages that first grab visitors' attention and then lead them to take an action.
What does writing web copy pay?
Because this specialty is so huge — covering everything from full sales letters to single page product descriptions — the rates vary a lot.
For instance, the fee for writing a single page of web copy falls in the neighborhood of $500 when the goal of that page is to make more money for your client.
Of course, if you like writing longer copy, you can expect to earn $2,000 to $10,000+ for long-form sales letters!
Getting started with web copy …
To get your feet wet with web copy, reach out to your fellow Wealthy Web Writers. Online Copywriters on Facebook is a great place to meet them. Read through some posts, ask questions, and soon you'll realize just how real this opportunity is!
After that, if you decide you want to pursue web writing — and why wouldn't you? — be sure to read this Wealthy Web Writer article: Common Questions About Web Writing.
2. Write Content (Like Articles and Blog Posts).
Similar to web copy, but more specialized, content is another hot opportunity for web writers.
In fact, content — or "content marketing" — is now a major part of the sales process for many businesses. Even B2B (or Business-to-Business) companies can't get enough content! (And, you might be pleased to learn that 9 out of 10 companies in North America are using content marketing to boost their sales.)
That's a lot of potential clients!
Plus, 60% of those companies have plans to increase how much they'll spend on content! All you have to do is be ready to take advantage of this growing opportunity!
As a content writer, you'll mostly write shorter copy — such as blog posts and articles. For the most part, these pieces are informative, engaging, and entertaining. No need to "hard sell" or be hype-y!
What does content writing pay?
As you may have guessed, it depends on the content … Articles and blog posts typically range from $100 to $500 per piece.
On the higher end, you could specialize in case studies (short "before-and-after" stories describing how a company solved a challenge with their product or service). The rates for these range from $1,250 to $2,000 for 800 to 1,200 words.
Getting started with content writing …
Give content writing a try by writing your own article. Choose a topic you're passionate about. And, remember, most blog posts are only 500-800 words. I think you'll quickly notice just how easy it is to write 500 words on a topic you enjoy.
As an example, let's say you love dogs and you're passionate about shutting down puppy mills … you could write something like, "7 Things a Dog Breeder Will Never Tell You."
That's exactly the kind of content an online pet supply store could use to attract readers and ultimately sell more pet supplies.
Also, an animal shelter could use that type of content to spread the word about their cause and obtain donations.
As you can imagine — ALL types of content are in demand. Companies want articles about everything from washing machine maintenance to vegetable seed storage. Seriously.
If you decide to further explore the world of content writing, you'll find this Wealthy Web Writer article helpful: The Most Important Element of Your Content Strategy.
3. Do Search Engine Optimization (SEO).
Up next is an online writing opportunity that may seem obvious … but sadly, many web writers simply overlook it …
It's SEO — which stands for "Search Engine Optimization."
To make sure we're all on the same page — let's define SEO a bit …
A search engine is a tool that helps a person find what they're looking for online. Like most people, you probably use Google, Yahoo!, or Bing on a regular basis …
You type something into one of those search engines and they return a list of recommended sites. These are known as "search engine results."
SEO is the process of optimizing or tweaking a website so it appears higher in those results … increasing the website's exposure to more potential customers.
That's where you, as a SEO copywriter, come in …
What does a SEO writer do?
An SEO writer stays current in their industry to understand how websites are ranked in search engines. They then ensure their client's website copy is written (and optimized) in a way that allows the search engine to find and rank it.
Some SEO writers focus on writing blog posts to drive traffic to websites. Other SEO writers only optimize copy that is already written. Some SEO writers even become SEO consultants or trainers.
What does SEO pay?
Like other opportunities, the rates you can charge for SEO services vary depending on your contribution and familiarity …
A beginning SEO copywriter (who understands direct-response principles) can expect to charge $50 to $100 per page. (One article might be three or more pages.) That's just for the optimization … not for writing the content.
Then, with a little experience, you can increase that rate dramatically: Mid-level to advanced SEO writers regularly get $400 per page to optimize existing copy and $900+ per page to write original search engine optimized copy or content.
What steps can I take to better understand SEO?
SEO may seem complicated, but once you understand the basic fundamentals — like keywords and where to use them — it becomes much easier.
Try this exercise to explore SEO:
First go to your favorite search engine. (I continue to stick with Google.com but some people prefer Bing.com or even Yahoo.com.)
Try searching for something you'd like to buy … maybe a tablet or a yoga mat. At this point, the topic is not that important. We're just doing a search so you can see how the websites use the words ("keywords") you searched for on their website.
Look through the results and you'll see the terms you searched for in bold. (If your search is more specific, your results will also be more specific.)
You'll find that the most optimized sites (those that are most relevant to what you searched for) appear first …
But, what about those other sites … all the ones on pages 2, 3, 4, and so on? Those are potential SEO clients who could use your help optimizing their copy and improving their search engine rank!
Even if you decide to specialize in any other kind of web writing, SEO is a skill you'll definitely want to have. Here's why:
Even new web writers can quickly learn how SEO works and start making money. In fact, SEO is likely the easiest and fastest way for a new web writer to start working with paying clients.
Also, as mentioned, SEO skills will make your other services more valuable. This means you can charge more, ultimately earning more for nearly the same effort.
SEO is certainly an opportunity to pay attention to.
If you decide you want to go further, be sure to read this Wealthy Web Writer article: Is SEO Marketing the Right Career for You?
4. Write Emails, Autoresponders, and E-newsletters.
Next up on our list of hot opportunities for web writers is email writing.
Again, this is similar to web copy and content. In fact, as a web copy specialist you could offer email writing as one of many services.
However, if you want to niche yourself even further, you could specialize in only emails — or even a certain type of email. For instance, Jay White specializes in writing autoresponder emails.
Writing emails is an opportunity that continues to grow because email is one of the main ways that smart companies stay in contact with their potential and past customers.
Consider for a moment the opt-in forms you've seen around the Internet …
They usually consist of a company (via a website) asking for your email address in exchange for something. The "something" might be a free report, a discount, some insider information, or (probably the most common) access to their newsletter …
The email addresses obtained from this exchange are often called, "a list" of prospects. When you have a list, you want to follow up with it often — sometimes even daily — to prompt a "direct-response."
Depending on the company's goals, this response could be to bring the visitor back to the website, ask them to request more information, or convince them to purchase something.
But, the great thing about this opportunity is that every client will need multiple emails …
For instance, one company might send an autoresponder series (5-7 emails) the week after a potential client signs up for their offer.
Then, they'll likely follow up with a weekly promotional email and a monthly e-newsletter.
Of course, that's just for their current products and services. Every time they launch something new, they'll need a whole new set of emails.
So, how much does email writing pay?
It depends on the type of email …
A typical range is $100 per email (for beginners) to $1,000 per email for 500 to 2,000 words.
Emails designed to get a direct-response — such as sales emails — fall closer to the high end of that range because they are directly responsible for increased revenue.
E-newsletters — which are more like content than sales letters — are typically $200-300 when you're starting out, working up to $900-$2,000 per issue. The length ranges from 1,200 to 1,500 words. (Best of all, that income can be predictable and steady because most of your clients will want a monthly e-newsletter.)
Also — keep in mind that, as your clients earn more money by sending your emails, you can raise your rates as high as the market will allow.
What can I do to better understand email writing?
The easiest way to understand email writing is to start building your own "Swipe File." Get started now by signing up for an offer on any website. Then, collect and read their emails to see their process.
If you decide you'd like to dig deeper into email writing, be sure to check out this Wealthy Web Writer article: Roving Report: The 7 Biggest FAQs About Email Copywriting.
5. Manage Social Media.
And, last — but certainly not least — on our list of hot online writing jobs is social media …
Just a few years ago, you may have wondered if this niche was just a passing fad. Today, it's clear that it's here to stay (at least in some format).
So while the strategies might change, social media is an area that is going to keep exploding! In just a few years, it's gone from being called "social media" to being referred to as "the social web."
Think about how much social media is now integrated into everything we do online … you can't read an article, buy anything, or even watch Netflix without being prompted to share your experience. (That is direct-response!)
Because social media keeps growing — and that's where the customers are, more and more companies are turning to social media to find those customers. The only problem is, they don't know the best ways to get the results they're seeking.
That's where you — as a social media web writer — would come in …
What does a social media writer do?
As a social media writer, you have a lot of options …
One option is to add social media to your current services to offer more valuable content. For instance, when hired to write a blog post, you could also include social media updates — saving your clients time and money! (And, don't forget about offering SEO services … )
A blog post that would usually pay $100 can easily be increased to $500 or more when you include social media updates and SEO (and your time commitment and effort won't increase by all that much).
Another option is to specialize in managing complete social media campaigns for your clients …
Because there are consistently posts and updates that need to be written and scheduled, sharable content that needs to be found and re-shared, and fans and followers who need to be engaged with, you could turn social media management into a retainer agreement that pays you month after month. And, speaking of pay …
What does social media writing pay?
It depends on the clients you choose and the social networks you manage. There is a lot of variety in this niche. Which — of course — means there is a lot of variety in the typical rates …
For instance, someone who specializes in "Facebook Page Setups" could expect to get $500-$1,500 (if you're a beginner) or up to $2,500 (when you have more experience).
This kind of project would include creating the page, adding a profile picture and a cover image, writing the company's information (such as website URL, hours, services, and more), and possibly creating a monthly strategy for them to follow.
Or you might choose to manage a company's social strategy on a monthly retainer. Depending on your involvement, you could expect $500-$2,000 per month (for beginners) and $1,000-$3,000 per month with more experience. Of course, if you're managing everything for them, you can expect your rate to be much more!
As a company's social media manager, you would likely update their social media networks several times per week, follow people on their behalf, and engage with their fans. (You can dramatically reduce your time spent on this by using a tool like Hootsuite to schedule future updates.)
How can I test out social media to see if it's for me?
Start learning about social media management by first setting up (or optimizing) your own social media channel. In other words, prove that you understand social media. Potential clients will look at your social media presence before hiring you, so this is important!
Then, share (or re-share) valuable content, tell people about your services, and use social media to attract new clients.
If you decide you like social media and want to pursue it as a niche, be sure to read this Wealthy Web Writer article: Roving Report: How to Make Money as a Social Media Expert.
So there you have it … five hot online writing jobs that can't — or shouldn't — be ignored. Even if you only dabble in a few of these opportunities, you stand to greatly increase your demand — and income — as a web writer!
Also, keep in mind that the mentioned rates are just a starting place. Once you have a little experience, you can raise your fees, add more services, or even try your hand at web consulting.
Just remember that direct-response copywriting is the foundation of all opportunity for web writers …
Whether you're writing website copy, content, or emails, convincing a website visitor to buy a product, support a cause, download a special report, or request more information … or helping a company with their SEO or social media strategy …
You'll always be in demand when you understand and can apply the principles of direct-response copy!
Your turn — I'd love to hear from you in the comments below … which online writing jobs are you most excited about?
Have any questions? I can help with that too — please reach me by commenting below.
This article, 5 Online Writing Jobs You Can Start Today, was originally published by Wealthy Web Writer.

The Professional Writers' Alliance
At last, a professional organization that caters to the needs of direct-response industry writers. Find out how membership can change the course of your career. Learn More »

Published: April 29, 2015