8 Simple Questions to Ask Yourself Before Publishing Your Book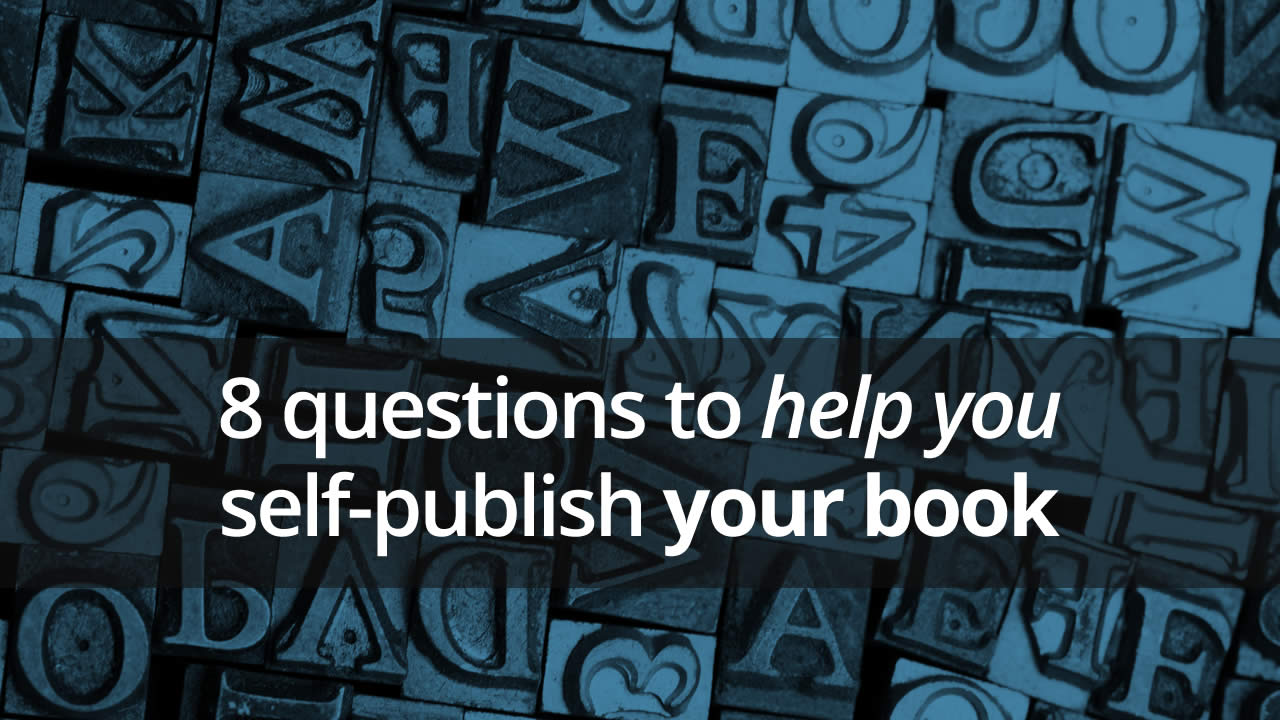 We've spent the past two days talking about the opportunities in self-publishing and why copywriters are well-positioned to write and publish their own books.
The next step is to talk about how to get your book into the hands of enthusiastic readers.
Meaning, today I'll tell you how to craft your publishing plan. Can you think of anything more exciting?
I can, because quite frankly that sounds scary. And as a writer, I clam up at scary.
So, let's change the narrative. Instead, answer these questions:
What's your goal with writing a book? Think non-money-related goals, like being seen as an expert or fulfilling a life-long dream.
How much money do you want to make? If you have a set amount in mind, write it down. If your goals are not money-related (e.g., you're trying to build credibility), that's fine. Leave this question blank.
What platform have you chosen to build? Blogging? Facebook? Tumblr? (See yesterday's email if you have questions on this one.)
Do you have a website set up to promote your book? This can be your professional writing website, or a standalone book-focused website. But, you need something online that talks about your book and is not a social media platform. Something you own, in other words.
Do you know someone who can credibly proof and edit your book? Especially when self-publishing, having a second set of eyes review for errors is crucial. Nobody catches all his or her own mistakes.
How about cover design? People really do judge books by their covers. Read this article by Barefoot Writer magazine graphic designer Mike Klassen for tips.
Have you set a timeline? Do you have a "completed by" date in mind? If not, make one.
Have you decided on a publishing platform? Don't worry if you haven't – I'll address the different options tomorrow. But if you already have one in mind, terrific. Cross another task off your list.
Once you can answer these eight questions, you pretty much have your publishing plan drafted. (Pat yourself on the back!)
Now, you might be wondering … is this all there is to it? No, not at all. But, if you scour the Internet and talk to other authors, you'll find that every single one of them faced a learning curve when they set out to publish their first books – even if they had a highly specific publishing plan mapped out to a tee.
All you need right now is a starting point. Besides, your journey will be different from everybody else's, so I can't tell you exactly what you have to do to get where you want to be.
The goal here is simply to get started. And, answering each of the questions above, along with making the decisions we talked about earlier this week (deciding what kind of book you'll write and picking a marketing platform), positions you well on your way to a life as a published author.
On that note – do you feel like you're on the road to being a published author? Does it feel real? Share your thoughts.

The Professional Writers' Alliance
At last, a professional organization that caters to the needs of direct-response industry writers. Find out how membership can change the course of your career. Learn More »

Published: April 29, 2015