In Just 20 Minutes a Day, You Can Turn Yourself Into the Kind of Idea Machine Marketers Love to Work With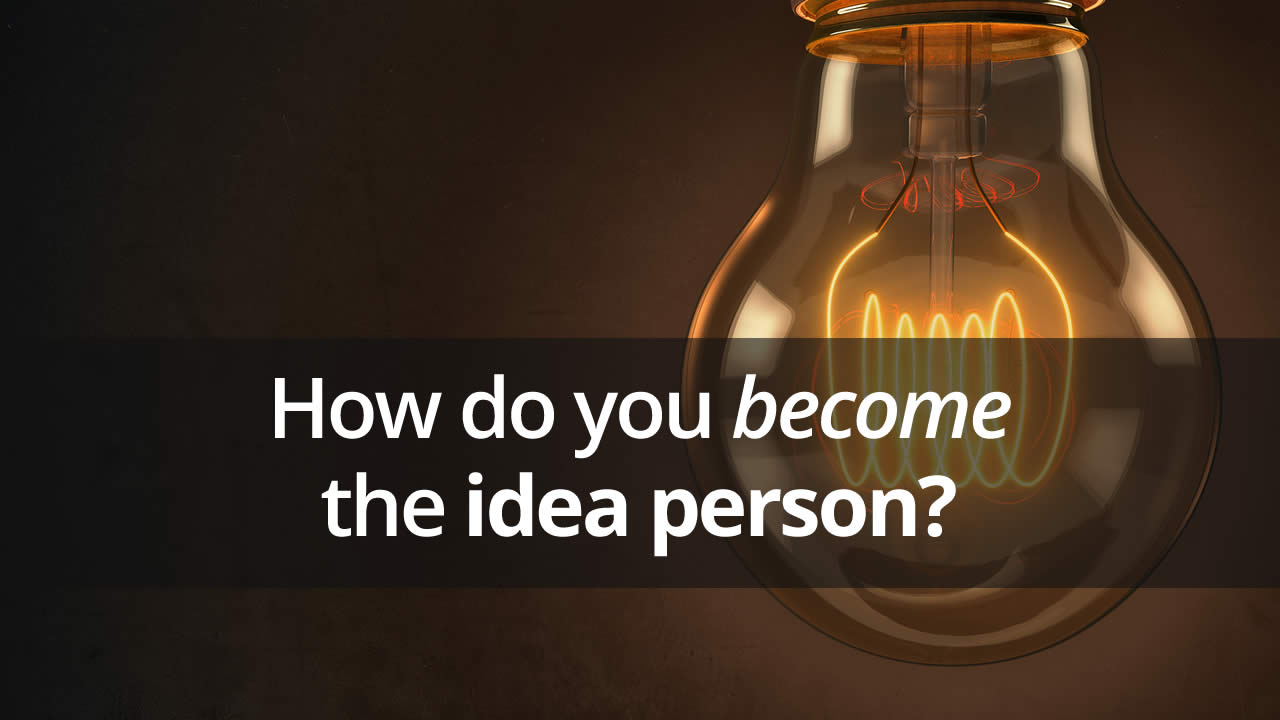 Reading great copy and reading what great copywriters have to say about writing is a sure way to sharpen your skills. And reading to stay on top of trends in your industry will help you establish yourself as an expert.
But today, I want to take a look at a different source of reading. This type of reading is very valuable, because it will help you come up with ideas.
Ask any marketer what they look for in a new writer, and I guarantee almost every one of them will mention ideas. The people that hire copywriters want writers who have great ideas.
So, how do you become an idea person? The first step is to read broadly and to keep up with current events.
"Reading-to-Write-Better" Tip #4: Use water cooler talk to make your copy stronger.
Let me give you an example of how this works. You may have seen my Real Time Live Blog of AWAI's Web Copywriting Intensive. I do one for the annual Bootcamp, too. That idea came to me when reading real-time coverage of a Wimbledon tennis match. I borrowed the idea, pitched it to AWAI, and landed the project.
If you want to be a source of fresh ideas, you need to read outside your industry.
Pop culture and current events are a great place to start. By focusing on those two areas, you'll stay up on what everyone is talking about. You'll discover tie-ins for your work that are irresistible to your audience. You'll come up with ideas that are both original and timely. And, you'll immediately overcome the first obstacle every writer and marketer faces — grabbing attention — because your ideas, your headlines, your leads … you'll be able to link them to what is already on your reader's mind.
So, where do you find these ideas? Here are a few places to get you started.
News sites: Keeping up with the news cycle is just good sense for a copywriter. Your writing needs to strike an emotional chord with your reader. That's easier to do if you can relate what you're writing to something your audience is actively concerned about.
Popular magazines: One of my favorites is GQ, but there are a ton of popular culture magazines to choose from. Inside the best, you'll find in-depth articles exploring a wide variety of topics … most of them on an upward trend.
Social media: Just spend a few minutes scanning Twitter and Facebook and you'll have an immediate idea what the vast majority of people are currently talking about. Remember that blue/black, white/gold dress from just a few weeks ago? I read some great articles and ads that used that as a tie-in.
Books on the bestseller list: You don't even have to read the books. Just peruse the titles — especially those on the non-fiction list — to get an idea what's on people's minds.
This kind of reading lets you take the pulse of your audience, which will make your writing more personal and emotionally engaging.
It also gives you a new angle of approach, and that means fresh ideas you can bring to the table.
Today, your action item is simple. Find a news headline that grabs you, and click through to read the article. When you're done, use what you've read to come up with at least one idea for a project — either an angle to use for a project you're already writing or a brand-new project you can pitch to a client.
Remember, you need to read only one type of material for just 20 minutes a day to improve your skills. And, don't forget to let me know your favorite source of pop culture reading in the comments!
Join me tomorrow when I'll share my very favorite kind reading. See you then!

The Professional Writers' Alliance
At last, a professional organization that caters to the needs of direct-response industry writers. Find out how membership can change the course of your career. Learn More »

Published: April 16, 2015