Choosing a Niche Based on Product Knowledge and Marketing Demand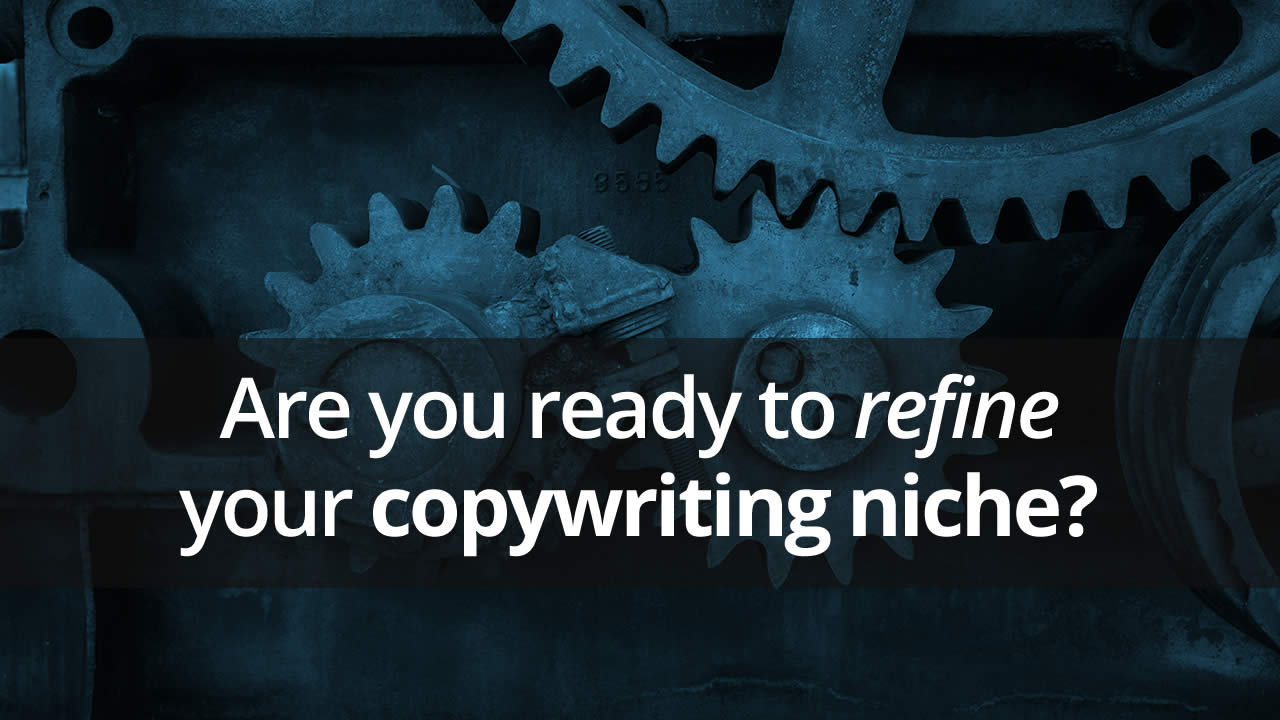 Quick review. Yesterday, you did some serious brainstorming. Using your imagination and some online tools, you created a long list of potential niche markets for your B2B copywriting business by working your way through steps 1, 2 and 3 of my proven process.
Now you're ready to cut that list down to just a few possibilities.
But before I show you how to do that, is there a niche on that list that has bubbled to the surface? A niche you discovered during yesterday's exercise that seems like an obvious choice? If so, put a checkmark next to it. That one will definitely make the final cut.
Now, let's add a few more checkmarks.
Step 4
Go through your list and checkmark those niche markets where you have related industry or product knowledge.
For example, if you've been a warehouse manager for 10 years, then you have experience with material handling equipment, shipping supplies, trucking services, health and safety consulting, and probably many other types of products and services, too.
That knowledge gives you a significant head-start in those niche industries. It's not a big leap to say that the marketing director of XYZ Shipping Supplies will want to talk to you about writing for her. Why? Because you're already well-versed in the type of products she's marketing. Who better to write her web copy, brochures, emails and ads?
By the way, this step may prompt you to add new niche possibilities to your list. That's okay! At this point, the more the merrier.
Chances are, after doing this step, you'll have checkmarks next to three or four niches. Possibly more.
Step 5
Not every niche is a good one. There are some industries where the demand for copywriting services is low or even non-existent. Take cement-mixing companies, for example. Those companies do little, if any, marketing. Instead, they get their business through existing connections and bidding on contracts. (So, if you have Cement Companies on your list, cross it off now!)
I can't emphasize this enough. You must select a niche market where there is a high demand for copywriting services. If you don't, you'll be banging your head against the wall.
So, how do you figure out if there is a demand? It's actually quite simple.
Visit the websites of a few companies in the niche you're considering.
As you peruse those websites, ask yourself: Do these companies do a lot of marketing? (Clues include active blogs, newsletter sign-ups, social media links, content such as case studies and white papers, etc.)
If it's obvious that companies in a particular niche do a lot of marketing, then all that stuff — blogs, newsletters, ads, emails, white papers — needs to be written. In other words, there's a demand.
So, go through this process and checkmark those niches where an obvious demand for copywriting exists. Cross out all others.
Once you've completed these steps, you should have a few niche markets remaining on your list. Each will have one or two checkmarks. (One might have three.)
At this point, there are probably two or three niches that are emerging as obvious choices. Feel free to share your list in the comments.
In tomorrow's email, I'll walk you through two more steps that will help you make the final choice.

The Professional Writers' Alliance
At last, a professional organization that caters to the needs of direct-response industry writers. Find out how membership can change the course of your career. Learn More »

Published: April 22, 2015