How Self-Marketing Can Lead to a Host of Projects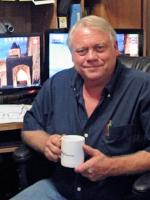 Circle of Success Member Steve Maurer has been busy lately … and he likes it. Doubling his freelance income every year probably has something to do with it.
He recently landed a B2B client in Australia, who's paying him four times what he was getting from his previous retainer gig. That's on top of a full slate of articles he's written for AWAI publications like B2B Writing Success, Professional Writers' Alliance, and Barefoot Writer over the past several months. This big new client comes just as a couple of previous projects are winding down. There's the two-year guest contributor gig for another B2B client he recently completed, and a three-month book-editing job with a change management consultant in Winnipeg he just finished up. As a freelancer, keeping your income uninterrupted like this is key.
Steve is constantly on the hunt for new work in the B2B world and consistently marketing his services, and it shows. These are just the latest of many clients he's worked with over the last eight months. He also did content marketing through a blog and a website rewrite for another client.
"Right now, my two biggest self-marketing tools are my website and my LinkedIn profile. Both have brought inquiries from potential clients and have landed writing gigs. Adding more SEO content articles to my site has improved my visibility," explains Steve. "With my new Australian client, it was a one-two punch. The marketing manager found my website. During our first contact, I sent her to my LinkedIn profile. The credentials listed there that pertained to her needs helped seal the deal."
As if all that wasn't enough, Steve is also using his Money-Making Website skills to help his wife's website (www.marysews.com), which promotes her sewing and alterations business. He writes all the content, and it went from $1,100 in revenue in 2013 to $7,000 in 2014 … and she's on track to be even bigger in 2015, he says.
It's all part of his plan to leave his current full-time job as an industrial electrician.
"Yes, I'm getting closer all the time to quitting my day job. Because of the training, the work, and the community in the AWAI groups, I've seen significant increases in my business every year. In fact, my income has doubled every year," says Steve.
"It feels great. When I first started, I wondered, 'What have I gotten myself into?!' Now, I kick myself for not getting started sooner. It's not just the income, although I can't complain. But knowing that you can help someone else improve their business is fulfilling."
And he has this to say to his fellow writers coming up:
"I think the biggest thing new writers need to have is patience," says Steve. "But, if you keep at it and don't give up, it's possible to build a profitable business, no matter what your background."
Find out what Steve is up to at his freelance website: www.maurer-copywriting.com.

The Professional Writers' Alliance
At last, a professional organization that caters to the needs of direct-response industry writers. Find out how membership can change the course of your career. Learn More »

Published: April 3, 2015