How to Impress Your Dream Clients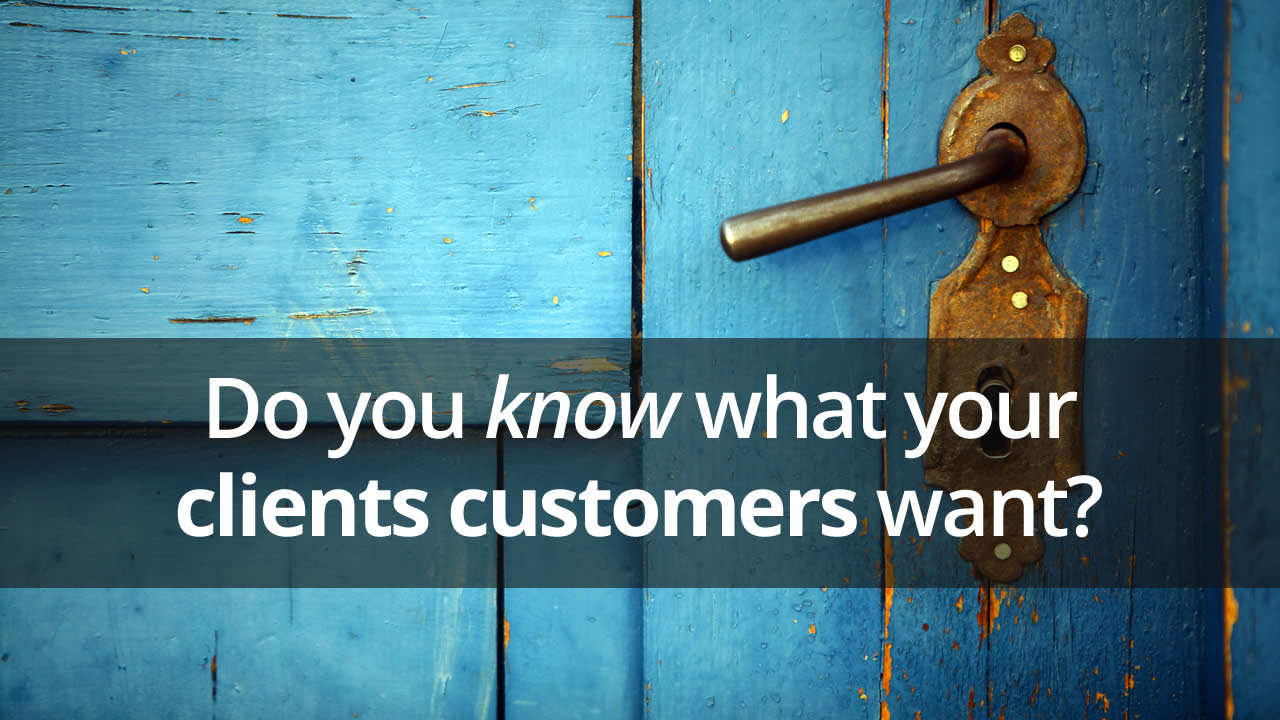 So far this week, you've discovered the key to working with your dream client, and have gotten to know their business inside and out. With that, it's time for you to find out about the most important thing to them … their customers!
No matter what industry your client falls into, they have a customer base. A group of people their product or service helps and whom they target all of their marketing efforts toward.
If you can find out what those customers are looking for and come up with a fresh strategy for your client to offer that, they'll be impressed.
The good news is, that information isn't too hard to find!
All you have to do is go where those customers hang out and listen to what they have to say.
And a great place for that is Amazon.com.
There you can easily search for products in every market, comparing and contrasting what sells and what doesn't. By looking up other related products and reading those reviews – particularly one-star and five-star reviews – you'll get a lot of insight into their customers' minds. They tend to be quite candid.
As you're going through the reviews, you'll discover areas where your ideal client is missing an opportunity. Perhaps they're lacking content on a certain topic customers desire … they aren't providing a product or service their competition offers … or they aren't standing out in their market.
Those openings are your cracks in the door – i.e., your opportunity to be a hero with an idea and help your clients out.
For example, if you're interested in the self-help industry, you might take a look at books by different author/entrepreneurs like Stephen R. Covey, Robert Kiyosaki, and Tony Robbins and see what people like and dislike about them.
Let's say you discover their customers are looking for more scientific-based self-help, rather than the positive thinking approach. Well, if that's your dream client's specialty and they're lacking a blog or a newsletter, you now have a great angle for a pitch.
They'll be so impressed with your research and knowledge, there's a good chance they'll want to work with you.
So, your action step for today is to do customer research. Take note of the stand-out positive, negative, and constructive comments you find.
And, if anything jumps out at you or you have any questions, please share it in the comments section.
Tomorrow I'll show you how to put all of this work together to craft a pitch that will knock your ideal client's socks off, getting you on the fast track to living the writer's life.

The Professional Writers' Alliance
At last, a professional organization that caters to the needs of direct-response industry writers. Find out how membership can change the course of your career. Learn More »

Published: April 8, 2015