Live Web Copywriting Training with Nick Usborne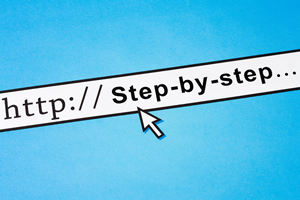 Did you know web copywriting is the most universal, in-demand and financially-valuable skill you could ever learn?
I'm not exaggerating.
The Internet is such a powerful business medium, marketers today know the very survival of their business depends on having an effective Web presence.
It doesn't matter if it's a mom-and-pop shop, or a Fortune 500 company, or your local nonprofit … they need good web copy.
With that kind of demand, you can understand why professionally-trained web copywriters are in short supply these days!
And when you can tell a potential client, "I'm a professionally-trained web copywriter …"
They'll feel they've found the needle in the haystack.
The doors swing wide open for you. Your expertise is requested. And when you're able to increase their sales results, you'll be a hero.
It's surprisingly easy to get there from where you are right now …
In fact, you can get high caliber, professional-grade web copywriting training in just 10 weeks.
Starting April 7th, Nick Usborne will be presenting the Web Copywriting Companion Series … a weekly 90-minute webinar program that walks you step-by-step through becoming a working web copywriter LIVE.
If you don't know Nick yet, he's been writing copy for over 30 years … with 18 years dedicated solely to web writing.
He's widely considered THE pioneer of web copy!
He's even consulted with Fortune 500 companies like Microsoft, Yahoo!, Disney, John Deere, and Intuit.
There are very few people more experienced than he is … and you can bet his live training includes everything you need to get started:
Nick's detail-by-detail instruction for writing every type of web copy project … with hands-on exercises that guide you through creating your own portfolio of samples …
Feedback on your work from Nick himself … so you can polish your samples, feel confident you can do the job, and feel proud showing them to your clients …
ALL the self-marketing skills you'll need to find, land, and wow your clients … including an effective website that sells your services effortlessly … and insider's tips for working with web clients effectively …
Nick will show you how to build your business FAST … including how to promote yourself (painlessly) and how to increase the money you make from every project …
And answers to ALL of your questions, no matter how big or small, so you never feel stuck or confused!
And this is all laid out for you LIVE, in real time … and on a schedule that completely eliminates procrastination and personal obstacles.
In short, this Companion Series will give you the professional-grade, hands-on training in the skills web copywriters need today …
The experience needed to take on high-paying projects …
Feedback on your work that PROVES you can handle a "real" client …
Answers to any questions along the way …
And the confidence to promote yourself and land clients who are able to pay the handsome fees web writers have come to enjoy.
You're guaranteed to do it all … and have the makings of a very successful copywriting business … in just 10 weeks!
Registration for the Web Copywriting Companion Series ends April 3rd at midnight. (The first session is April 7th.
So click here now to learn more and to reserve your spot – at the extremely discounted price – now.

The Professional Writers' Alliance
At last, a professional organization that caters to the needs of direct-response industry writers. Find out how membership can change the course of your career. Learn More »

Published: April 1, 2015