Pick Your Niche. Then Work It.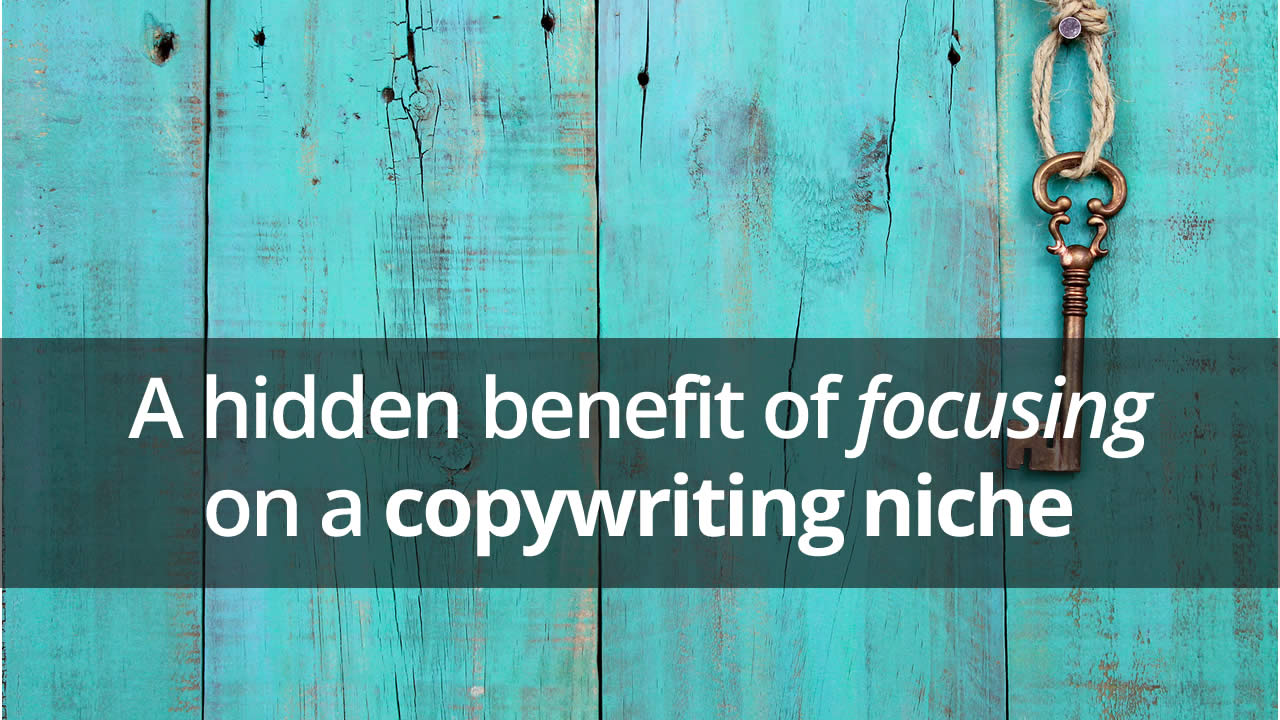 Over the past few days, I've walked you through a proven process for finding the ideal niche as a B2B copywriter. To review:
Step 2: Add to that list using online tools from Business List companies.
Step 3: Break larger industries down into smaller niche markets.
Step 4: Checkmark niches that are aligned with your professional background and experience.
Step 5: Determine if a niche has a healthy demand for copywriting services.
Step 7: Make your final choice based on your interest and passions.
Now, if you're like most people who have chosen a niche, you feel a sense of clarity and momentum. You're energized. You're chomping at the bit to move forward. That's just another benefit of focusing on a niche.
(If you haven't chosen a niche yet, I encourage you to do so. At this point, with the shortlist you've created this week, there are no bad choices. So, just pick one. You'll feel better!)
Your final step is to establish yourself in that niche as the go-to copywriter. You want everyone in that mico-market to know you're the one to call when they need a strategically written web page, blog, email campaign, ad or white paper.
How do you do that? Here are some ideas …
First, jump in with both feet. Make it loud and clear to everyone — via your website, branding, social media activities — that you're now a specialist in such and such a niche There's no value in simply dipping your toe in the water. Jump in!
Next, ensure your website clearly communicates that you specialize in your niche. Prospects in that niche should get the immediate impression, when visiting your website, that you specialize in them. My friend, Dianna Huff, does this exceptionally well on her website. She specializes in family-run industrial manufacturers, and her site shouts that positioning from the rooftops.
You'll also need to create a prospecting plan. You want every potential client in the niche to know who you are and what you do. (Don't know the nuts and bolts of prospecting and marketing to a niche? Learn how. AWAI has an excellent program on getting B2B copywriting clients that will help.)
Finally, you'll need to keep at it. Become better and better at serving clients in your niche. Do that, and you'll quickly become indispensable. Please share your success story in the comments.
So, to summarize, once you've picked your niche, jump in. Let everyone know you're the specialist. It's worth the effort. Some of the most successful B2B copywriters I know dominate a specific niche.
My advice: Do the same.

The Professional Writers' Alliance
At last, a professional organization that caters to the needs of direct-response industry writers. Find out how membership can change the course of your career. Learn More »

Published: April 24, 2015