Picking a Niche: Your Interests and Passions Play an Important Role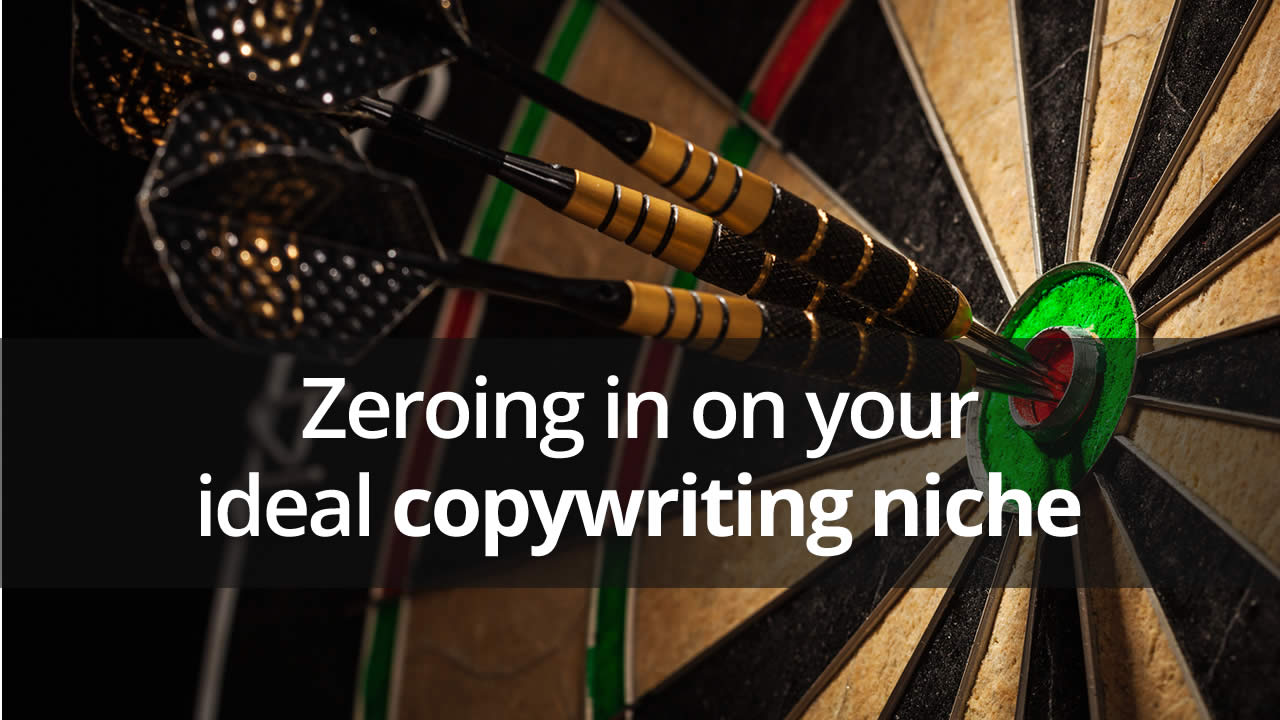 It's been quite a journey this week, hasn't it?
To find the ideal niche for your B2B copywriting business, you've created a long list of possibilities on Tuesday (steps 1-3). Then, yesterday, you cut down that list substantially, and began placing checkmarks next to those niches where a strong demand for copywriting exists, and that relate in some way to your background and experience (steps 4-5).
My guess is, you're now looking at a list of three or four potential niches, with checkmarks next to each.
Now, let's pick the right one for you.
Step 6
Is each niche large enough? You want to make sure there are enough companies in a particular niche market to sustain your copywriting business. If, for example, you select a tiny niche with only 50 companies, you might not land enough clients to make a decent income. What if only one out of those 50 hires you? What if none do?
Recently, I worked with a writer who wanted to work with companies that sell accounting software to small business. There are several companies in that niche, including big players like QuickBooks and Less Accounting. But the total number of decent-sized companies is probably less than 30. Wisely, he decided to broaden his focus to include all types of small business software — a niche with hundreds of companies.
So, do some research into the niches you're considering. Make sure there are at least 200 decent-sized companies. If you find that a niche is too small, either cross it off your list or, like the example above, expand your focus.
Step 7
Okay. Now we're going to add some more checkmarks. Or, maybe just one. Let's see.
Go through your list of potential niches and put a checkmark next to those that interest you most. You don't need to have a good reason why a particular niche interests you. The only important thing is that is does.
I know a copywriter who went through this exercise and discovered that solar technology fascinates her. In fact, she had a passion for alternative energy overall. So, she decided to focus on companies in that niche and ended up doing very well.
When you focus on a niche that you're interested in — or perhaps even passionate about — it's easier to be motivated and do the sometimes hard work it takes to build your freelance business.
And frankly, I think you deserve to work in a niche that interests you. Isn't that one of the reasons why you became a freelancer to begin with?
So, put a big fat checkmark next to those niches on your list you're interested in. Likely, that will be only two or three niches.
Now, look at your list. Which niche has the most checkmarks? Chances are, that's the ideal niche for you.
Got a tie? Pick the niche that interests you most. I'd love to hear what you've come up with in the comments.
In tomorrow's email, I'm going to give you some tips on how to quickly establish yourself as the go-to copywriter in that niche.

The Professional Writers' Alliance
At last, a professional organization that caters to the needs of direct-response industry writers. Find out how membership can change the course of your career. Learn More »

Published: April 23, 2015