Putting Together Your Irresistible Pitch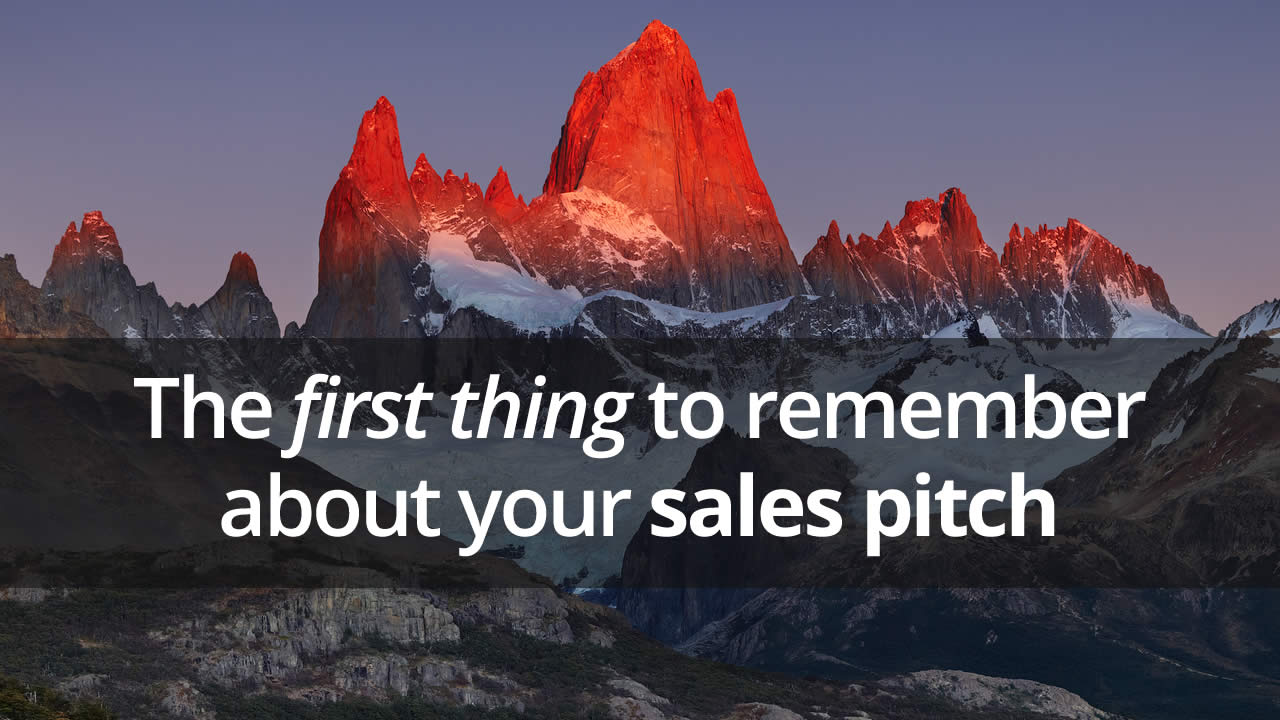 You've done a lot of work this week! You've discovered how to take control of your writing business by generating and pitching ideas … researched your dream client thoroughly … and you have a strong idea of what their customers are looking for.
Now, you're armed and ready to craft your perfect pitch.
When you look at all of your research, what jumps out at you? Perhaps you see an opportunity to create a blog for them … a new email autoresponder series … or even rewrite a sales page for their product or service.
No matter what, the first thing to remember is that your pitch is all about your client. This means you need to lay it out in a compelling, benefit-oriented way.
Resist talking about yourself and your business!
I like to use the "sandwich method" to present my ideas. This is a technique you may recall from your school days.
Earlier this week I asked you to write down both the bad AND the good from your client research. Here's your chance to make use of the "good" column … sandwich your pitch with comments about how great they are.
When you start out, compliment an element of their business related to your pitch. Like their wonderful product and how much it helps their target market. Or, how engaging their blog is.
No need to lay it on thick – a little bit will warm them up to receiving your constructive idea for taking their business to the next level.
Next, you'll present your idea, giving proof to why and how it will help them. Briefly show what you discovered through your research. And be sure to lay out the big benefits front and center.
Again, keep it as concise as possible. No need to give everything away – you'll be able to talk more in-depth when they set up a time to chat.
Finally, lead out with another quick compliment and say how they can best reach you. Just like in good copy, be very clear with what you want them to do – especially with instructions on how best to reply.
If you want them to call you, say so. If you'd prefer to set an appointment through email, great!
Ultimately, your pitch should be about three paragraphs in total. You shouldn't go on much longer than that.
As you can imagine, your action step for today is to create your proposal. It doesn't have to be perfect the first time – ignore your inner critic and just write. You'll get a chance to edit it later.
If you have any questions or want to share a little bit of your proposal, please leave a comment. I'd love to hear from you.
Tomorrow, I'll show you the final step on your big journey this week. This will allow you to finally take command of your life and career. Stay tuned!

The Professional Writers' Alliance
At last, a professional organization that caters to the needs of direct-response industry writers. Find out how membership can change the course of your career. Learn More »

Published: April 9, 2015