Understand Content Marketing Strategy with These Two Examples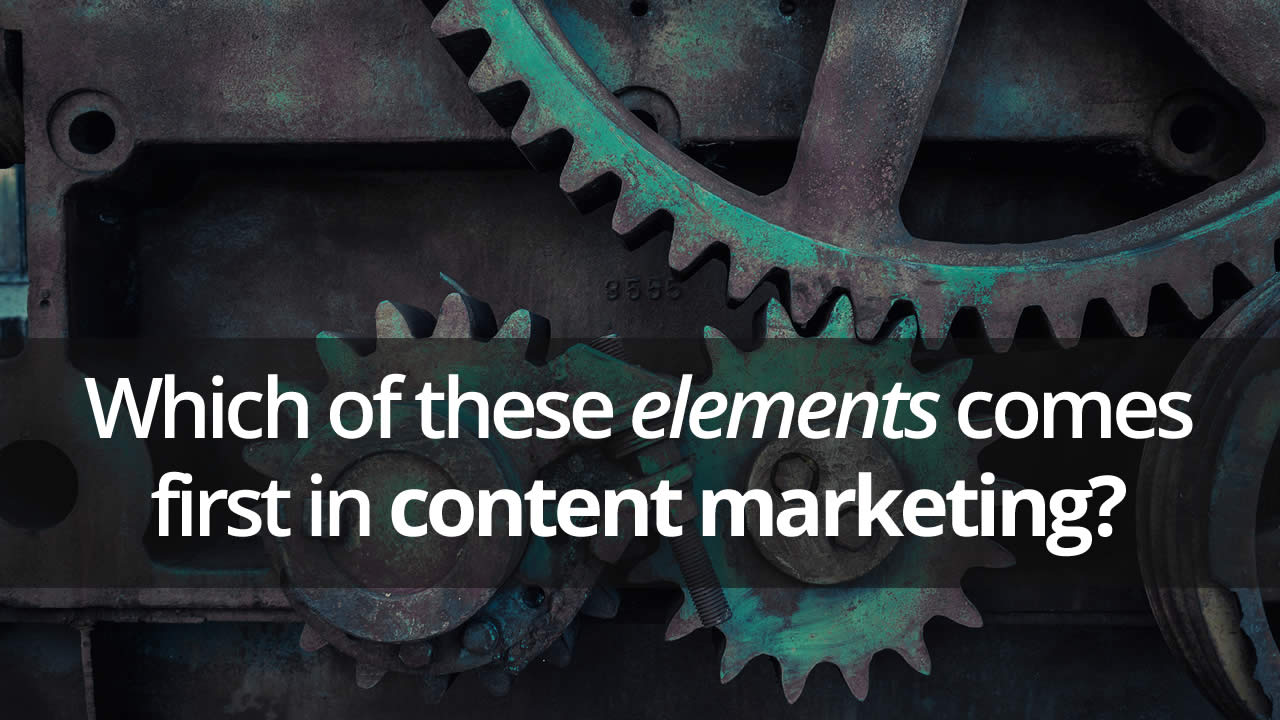 Hi there! Yesterday's goal was to pinpoint an industry to write content for. Because, if you're going to be a content marketing specialist, you need to have an industry in mind so you know where your prospects are.
Today is all about understanding the different paths of content progression … a.k.a., your content strategy for whatever industry you've chosen.
Remember, your job as a content marketing specialist is to know how content pieces connect and then to recommend a strategy to your client, offering to write the pieces you have an interest in.
According to Brian Clark of Copyblogger, here are the major elements that play a role in the content marketing process:
Website content (website pages, case studies, free reports, white papers)
Social media
Search engine optimization
Email (including autoresponders and e-newsletters)
Sales content
So, when it comes to strategy, the question is, what type of content is needed first?
You can answer by thinking about your audience. To whom are you selling? Where can you find them? Are they already buyers of products or services like yours?
If you've chosen the B2B niche, their needs are usually already clear-cut. For instance, it's a given that printing businesses need toner. So, those prospects are already sold on the need to buy toner; they just need to understand why they should buy from your client.
In that case, you might start with SEO to make sure your client is found, so prospects visit your client's website.
Once on the website, you could use case studies to show how your client's past customers have become satisfied, repeat buyers of your client's toner.
The case studies could end with a call to action to buy. Or, they could end with an invitation to opt-in to a weekly newsletter that shares tips and tricks to make your toner cartridge last longer … and, of course, includes regular sales offers.
Do you see the two content marketing strategies here? They are:
SEO > Website content > Case study > Sales content
SEO > Website content > Case study > E-newsletter > Sales content
Here's another example …
You're working on a campaign to sell an all-natural face wash to women ages 18-30. They're not necessarily already looking for all-natural face washes, so you start your campaign by finding them – in this case, probably through social media.
You make a connection with a Facebook ad that sparks their interest – perhaps "Science-Based Secret to Glowing Skin in Your 20s." They click for more information and have the option to download a special report in exchange for an email address.
Once they give an email address and opt-in to your client's list, they get a 7-email autoresponder series that builds a relationship and establishes trust. Each email concludes with a call-to-action, and at some point, those customers click through and become buyers.
See how that works? The content marketing strategy here was:
Social media > Special report > Autoresponders > Sales content
That's pretty much the gist of it. I like to think of the whole process as a story that unfolds gradually. (Side note: the upcoming issue of Barefoot Writer – out Friday – has a great article on the power of story for all writers.)
Tell me – what type of content marketing strategy would you like to be part of? Share here.
Tomorrow should be fun. I'll show you how to make yourself look like a professional online. That way, people who need content marketing in your chosen industry will notice and hire you.

The Barefoot Writer
Discover a lucrative style of writing that will give you as much freedom as you can have while earning a great income at the same time. Learn More »

Published: April 1, 2015