When Exploring Niche Markets, Start With a Long List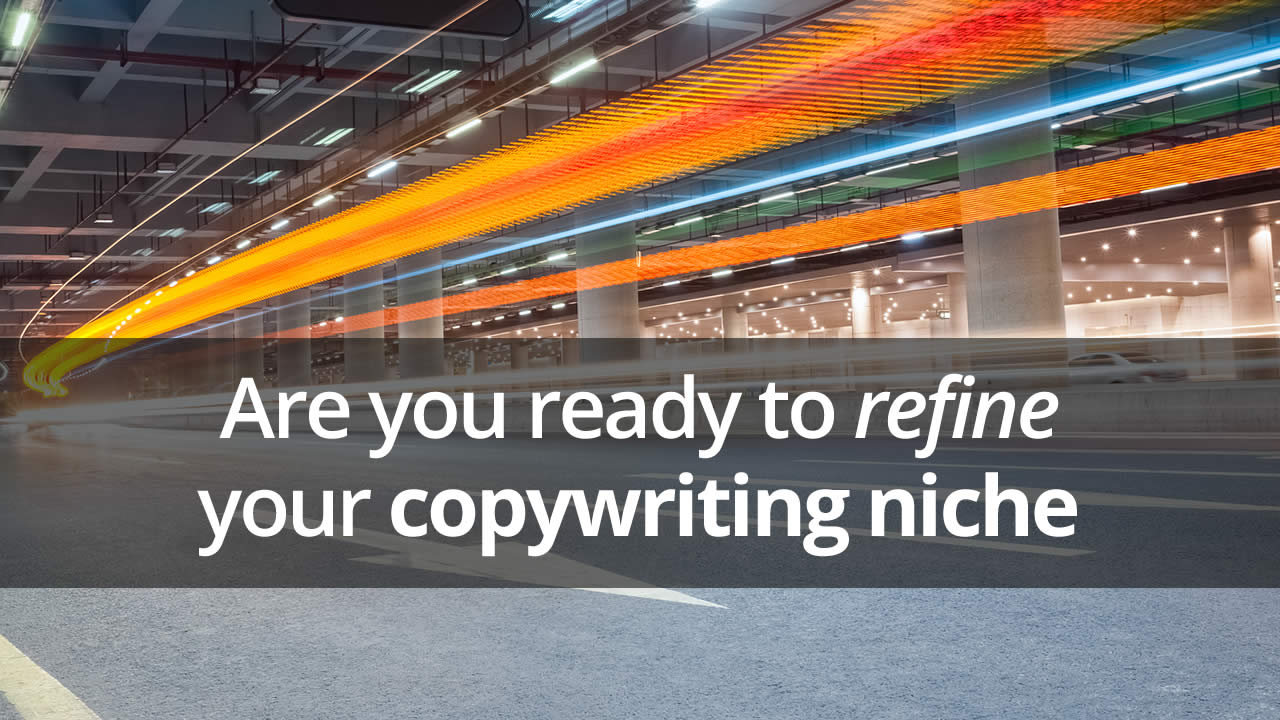 Yesterday, I touted the advantages of focusing on a specific niche market. It really is the best way to launch or grow your B2B writing business.
Case in point. My friend Janice struggled for over a year to get her freelance copywriting business off the ground. The problem was, she had positioned herself as a generalist. Two years ago, however, she decided to focus on a specific niche market: accounting firms. Within a few weeks her business took off.
Today, Janice is not only booked solid, she's also co-writing a book with one of her clients!
Why did Janice decide to focus on accounting firms? (No, she's not a former accountant.) She went through the same niche-finding process that I'm going to walk you through right now.
So, let's get started …
Get out a notepad or open a new doc on your computer. You're going to be making a long list of possibilities.
Step 1
You probably have some niche markets in mind already. Perhaps you're dreaming of writing for the travel industry? Or maybe you have a hankering to work with medical technology companies? Or you might have a gut-feeling that business coaching firms is the ideal niche for you.
Don't make any judgments. Jot down as many possibilities as you can dream up, without worrying about whether a particular niche makes sense or not.
By the end of this step you'll likely have five to 10 potential niches.
Step 2
More than likely, there are some niche markets you don't even know exist. So, to expand your list of possibilities, visit the website of one of the following Business List companies.
Each of those websites has free online tools you can use to browse hundreds of industries. Explore. Pick those industries you suspect might be a potential niche for you. Add them to your list.
Chances are, you'll find at least two or three new niches doing this step.
Step 3
Your list should be closing in on 15 by now. But you're not done yet.
Now I want you to take the larger industries on your list and break them down into smaller, more narrowly defined niche markets.
Say, for example, you have Training Companies on your list. You can break that industry down in a couple of ways.
By type of training. (Sales, customer service, leadership, soft skills, technical skills.)
Company size. (Small, mid-sized, large.)
Going through this process, you might end up with "Mid-sized sales training firms" as a possible niche.
By the way, don't be afraid to consider a niche that seems, at first glance, too small. I once met a copywriter who specializes in time-keeping equipment for professional sporting events. He told me there are more than 300 good-sized companies in that niche (where he's positioned as the go-to copywriter!)
Once you've completed the above three steps, you'll have a long list staring you in the face. Have you ever stood dumbfounded at an ice cream parlor that offered 47 flavors? It's a little overwhelming! Don't worry. Tomorrow I'm going to walk you through the steps to whittling down that list to just a handful of possibilities.
And one of those possibilities is likely going to be the ideal niche for you.
Let me know how your list is coming along in the comments.

The Professional Writers' Alliance
At last, a professional organization that caters to the needs of direct-response industry writers. Find out how membership can change the course of your career. Learn More »

Published: April 21, 2015