Meet Patrick O'Neill: From No Job and Medical Debt in 2008 to Six-Figure Copywriter in 2015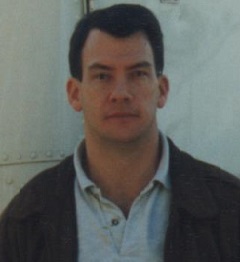 This is one of the best turnaround stories featuring an AWAI member in a long time. And a great testament how hard work can get you everywhere as a copywriter.
Patrick O'Neill was in dire straits in 2008. The company he worked for went bankrupt, and he was left with a lot of medical debt and no income. He sold many of his possessions to pay his living expenses, including his car and computer. Things were bleak. Fast forward to 2015 and he's on track to be a six-figure copywriter.
"I can honestly say I never believed the 'six figures a year' proclamations and promises I was hearing were possible at first. At least not for me. I live a very simple life, just myself and my cat, so $52,000 ($1,000 per week) was my goal for 2015. I made just a little more than $25,000 in 2014," says Patrick. "So I figured doubling my income in one year to be a lofty goal, but something that was definitely doable. By slowly adding decent-paying clients while simultaneously breaking off relationships with clients that did not pay as well, I have experienced a sea change in just the first four months of 2015. I probably will not hit six figures this year, but I will certainly flirt with that figure."
Patrick started his freelance career by writing low-paying short content pieces for members of Internet marketing forums he frequented. At the same time, he was devouring any information he could find about copywriting. With no Internet or computer at home, he made full use of the local library. He checked out books on direct marketing and scoured AWAI and other free online resources. He was determined, walking the mile and a half to the library seven days a week and staying until close, rain or shine. His persistence began to pay off.
"I slowly began to raise my rates for writing blog posts, Amazon reviews, e-mails, short reports and any other type of content a client needed, and my income slowly started to build," says Patrick. "When I was beginning to see the light at the end of my financially-dreary tunnel, I created a LinkedIn profile, Twitter account, Facebook page, and freelance website dedicated to prospecting."
Now Patrick has a group of high-paying clients. And while he's worked in more than a dozen niches, he's decided recently to focus on health and wellness.
"I currently have three monthly retainer clients, two of which have provided me with a steady income for more than two years. That solid retainer base allows me to turn down work that is not appropriate for me financially," says Patrick.

"I have no 'big name' clients, but writers need to understand that is not required to make a decent living. Just focus on getting your clients the results they are looking for. I recently finished writing a website for a small business B2B call center. I dealt directly with the CEO, and that was a very rewarding experience."
Patrick is enjoying a steady and growing income. And he's proud of what he's accomplished – as he should be! But he's not going to sit back and relax. He's aiming for six figures annually in 2016. Although he says that his flexible schedule is one of his favorite parts of the writer's life.
"Honestly, I do not need that much income. So working 20 or 25 hours a week while growing my income is my very realistic goal by the end of this year," says Patrick.

"I want struggling writers to understand that doing what you want, whenever you want, with whoever you want, and wherever you want is truly possible. I work from my laptop and tablet, and I am able to travel to spend time with family and friends whenever I feel like it."

"I am also happy that, over the years, I have met people who have been touched by my story, and I have motivated them to make positive changes in their life. That is probably the thing I am most proud of about the level of success I have achieved thus far as a copywriter."
To check out Patrick's freelance website, go here: http://patrickbrianoneill.com/

The Professional Writers' Alliance
At last, a professional organization that caters to the needs of direct-response industry writers. Find out how membership can change the course of your career. Learn More »

Published: May 8, 2015