Long-Time AWAI Member Steve Maurer Named AWAI's LinkedIn Correspondent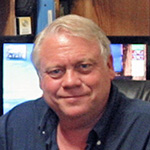 Steve Maurer
For the freelance copywriter, the social network LinkedIn is an indispensable tool. It's no wonder AWAI has a big group on the site. And now it has a new correspondent, Circle of Success member Steve Maurer. Steve has been very active in the AWAI LinkedIn group for years.
"To be tapped to help guide the group is an honor. Did it really happen? Pinch me … no, go ahead! Pinch me!" says Steve.

"The AWAI LinkedIn group has always been a great place to share and ask questions. And a safe place as well. I'll do my very best to keep that environment intact. In fact, I check in several times a day, often seven days a week. If there are any copywriters who are not in the group, I invite you to join us and lend your voice to the discussions. And if you're an AWAI LinkedIn group member — but haven't dropped in lately — come on back for a visit and see what you've been missing. We'd love to hear from you too!"
As the correspondent, Steve acts as a moderator, makes sure questions get answered, posts useful content from around the Web, and helps get conversations started.
"We've been getting a lot of great questions lately, particularly from new copywriters. And they've led to some interesting discussions. Finding a niche seems to be a hot topic right now," says Steve. "I want to encourage questions. Folks are really participating and it's been exciting to watch."

"Some of my own copywriting heroes and mentors have also been showing up and participating in the discussions. Pam Foster, Casey Demchak, and Malcolm Smith, to name a few. For instance, Casey answered a new copywriter's questions about starting her business. And Malcolm has been joining in on the current niche discussion. Very cool. These expert copywriters have been genuinely helpful and generous to the group; and the members appreciate that very much."
Steve, a B2B writer, has been a long-time fan of LinkedIn for growing his freelance business as well. It's a great resource for networking with fellow writers, prospecting for new projects, and connecting with potential clients.
"LinkedIn is 100% business. Armed with a good profile and effective networking skills, a freelancer can get good clients there. I've had several contact me because of my profile. We've been discussing that in the group," says Steve.
If you haven't already, be sure to join the AWAI LinkedIn group and get in on all the great discussions going on right now here: https://www.linkedin.com/grp/home?gid=726097.

The Professional Writers' Alliance
At last, a professional organization that caters to the needs of direct-response industry writers. Find out how membership can change the course of your career. Learn More »

Published: May 18, 2015