Become an A-Level Copywriter by Personally Connecting the Deeper Benefits to Your Prospect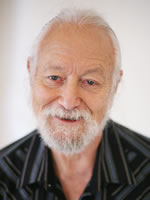 Will Newman
Let me introduce myself. I'm Will Newman. I'm a working copywriter, currently writing fundraising copy.
But I'm also the Circle of Success Master Instructor. In that capacity, I've been responsible, along with Denise Ford, for developing the COS Targeted Learning Programs. I also write the COS Blog – an exclusive perk of COS membership.
I love writing for The Writer's Life. So, I was ecstatic when Rebecca asked me to do a series for you again.
Then the inevitable "what'll I write?" settled in. But Rebecca came through. She suggested I give you a sampling of the exclusive secrets I share on the COS Blog.
Great idea!
But, I'm not going to talk about COS over the next few days.
Instead, I'll be adapting five blog articles that have been the best received, that have garnered the most comments, and … most important … have had the biggest impact on COS members' success.
A bit of a confession here. I've edited these blog articles to bring them up to date … and to shorten them, so they'll fit into your busy day.
Since this is our first day together, let's start with a blog I wrote about a writing secret few writers truly understand …
Regardless of the type of freelance writing you're going to do, your job is to convince your reader (your prospect) to do something. It might be to buy a product, use your service, vote for your candidate, support your cause, or whatever.
The surest way to get your prospect to act is to offer him real benefits that impact his life in a positive way. When you offer benefits, you're connecting with your prospect at the deepest levels of his emotional life.
The question then is: What are benefits? The best place to start this discussion is not with benefits, though. It's with features.
Features: What You See
Features belong to the product. They transfer from user to user without changing. The horsepower of an auto engine is a feature. It doesn't matter who owns the car. Horsepower remains the same.
The writer of a newsletter is a feature. So is the number of pages. Or the slant or bias of the publication.
In alternative health products, capsule size, dosage, even the components are features.
In themselves, features will not convince your reader to act. If you focus on features, you're asking your reader to make the connection between those features and how they will impact his life.
You know what? He might not make that connection. Help him by showing him the benefits.
First-Level Benefits: Don't Dig … They're Right There
The simplest of benefits – the most obvious ones – are the ones you can get by thinking about the features generically. They sit there right on the surface and could apply to almost any person who'd be interested in what you're offering.
Let's say you're trying to convince your reader about the effectiveness of an alternative health approach. The first-level benefits are physical improvements the approach produces in the reader. Improved cardiac function, for example.
First-level benefits are where most writers stop. They're "good enough." But "good enough" never is. You must dig deeper.
Second-Level Benefits: What Does That Really Do for ME?
The second level of benefits comes from understanding how the reader wants his life to change on a deeper level.
For example, second-level benefits for alternative health include things your prospect can accomplish in his life with the improved heart function:
Being able to walk longer distances. Not waking up gasping for air in the middle of the night. Playing a full 18 holes of golf with his buddies. Maybe even shooting hoops with his granddaughter.
Third-Level Benefits: Digging Even Deeper
Once you understand second-level benefits and how they affect your prospect, you get deeper insight into him. This is where the deepest, core benefits come in.
With the alternative health example, being able to shoot hoops with his granddaughter means he won't be abandoning the people he loves by dying too soon.
Or, it could mean he'll be a better provider for his family than his father who died young.
By knowing this level of benefits, you're on your way to being an A-level writer. Ironically, you might never mention these deeper benefits in your copy if they're too personal, too dramatic. But knowing they're there means you can write more personally to your reader. And with far more impact.
Where do you tell your reader about the benefits you're offering him? Come back tomorrow for that answer.
Until then, I'd like to ask a favor. On the COS Blog, I ask the members to give feedback. I love reading their comments. So, I'm asking you to do the same here. Please leave your comments and questions in the comment section below.

The Professional Writers' Alliance
At last, a professional organization that caters to the needs of direct-response industry writers. Find out how membership can change the course of your career. Learn More »

Published: May 4, 2015