Help Clients Find You With a Searchable LinkedIn Header

It's been almost four decades now. But I still remember the day I first spied the beautiful Miss Mary Ruth Dorsey. I knew I'd found my soulmate.
I also knew there were two things I had to do.
First, I had to get her attention. And then I had to convince her that I was the right guy for her.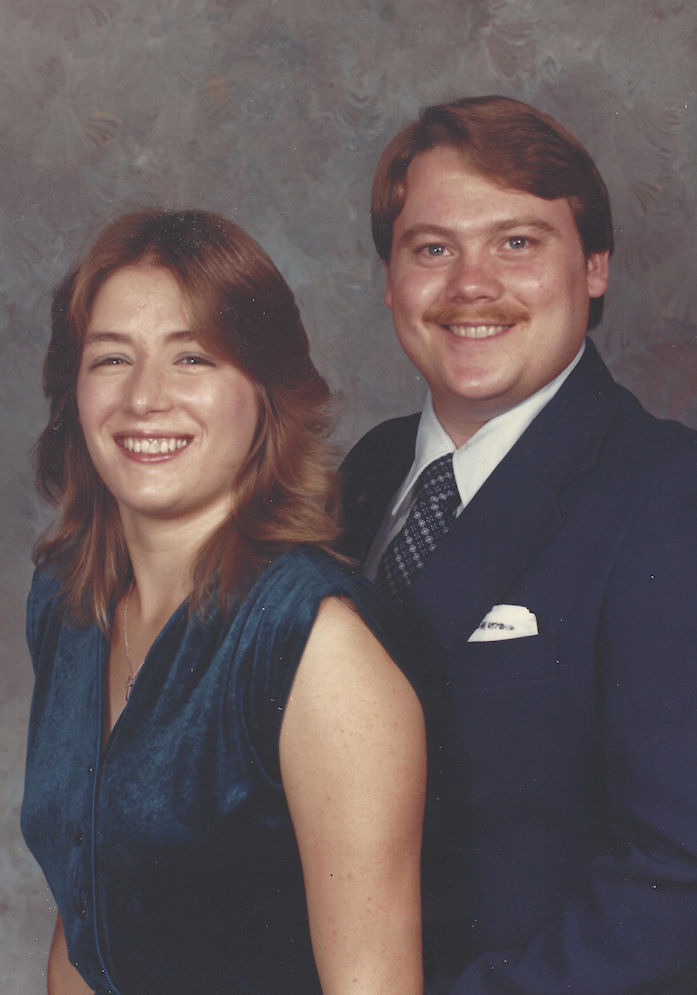 Mary and Steve, circa 1980
Must have done something right … she did marry me. And we're still together after 37 years.
Steve Maurer here again for The Writer's Life. Yesterday, I explained the ultimate power of LinkedIn – it's a network that's 100% business.
That makes it the perfect place to promote your copywriting services.
Today, I want to coach you in building a profile header that gets your prospects' attention. In many ways, it's like courtship. You get them to notice you, and then you convince them you're the one they're looking for.
Step 1: Fill out the name fields. Put your first name in the first name field and your last name in the last name field. Don't put the name of your business. But, if you have a degree such as M.D., you can include it.

Step 2: Create a professional headline. The headline field is limited to 120 characters, spaces included. Give this section some serious thought. Your entry in the headline field is very important. Think about what your prospect needs and use the words that fit those needs.
For example, my professional headline is "Industrial B2B Copywriter: web copy specialist, ad copy, content marketing, case studies, press releases, landing pages." That's what my prospects are looking for.

Notice I said "professional" headline. I can't stress this enough. This is no place to be cute or clever.
For example, I see the term "wordsmith" used a lot. But, I have never had a prospect contact me and say they're looking for a wordsmith. They were looking for a copywriter, a business writer or a web writer.
I have also seen terms like "chief excitement officer," "head of customer happiness," and the like. Unless it's a real position, don't use them. Keep your headline professional.
The rest of the header text is simple. In fact, most of it will be prepopulated from your registration. You can tweak them if you like.
Step 3: Be sure to enter your contact information. One quick tip on adding your website to your contact info section … don't use the field that says "Company Website." All the reader will see is "Company Website," that will link to your site.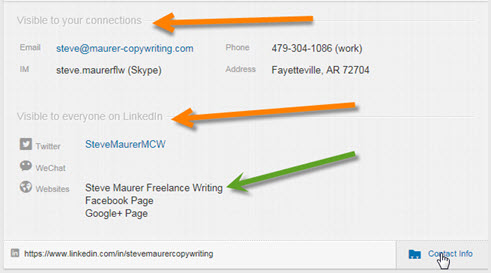 Instead, enter your website info in the "Other" field. This gives an extra field where you can enter the website name or other keywords. You can also type in something like "My Copywriting Site."
This will help you get found more easily in the LinkedIn search engine.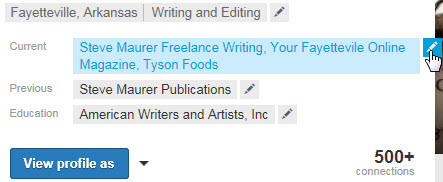 Step 4: Include a photo. The last part of your header is the profile photo. Your photo is often the first thing that draws your viewer's interest.
Many experts say you should have a professional photo. That's good advice. But, you can also create the photo yourself.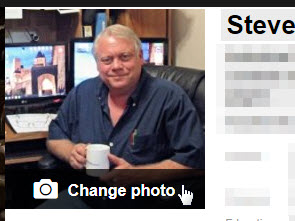 Use a tablet or digital camera to create a quality shot. Don't use your web camera, because the quality is usually too poor.
If you take your own shot, make sure every element in the photo represents your business persona. Casual business shots are fine, as long as they're tasteful.
One more tip … don't use a logo or caricature in place of an actual photo. You want people to see you, not a representation of you.
So, today, start filling out the header on your new LinkedIn profile, or make any necessary adjustments if you already have one. Think about the words your prospects are using in search and use them. Find a good photo and use it in your header. It can make a big difference.
As always, let me know if you have any questions or comments.
I'll see you tomorrow, when we'll talk about one of the most important pieces of sales copy you'll ever write.

The Professional Writers' Alliance
At last, a professional organization that caters to the needs of direct-response industry writers. Find out how membership can change the course of your career. Learn More »

Published: May 19, 2015