See How Easy It Is to Create a Social Media Campaign for a Local Business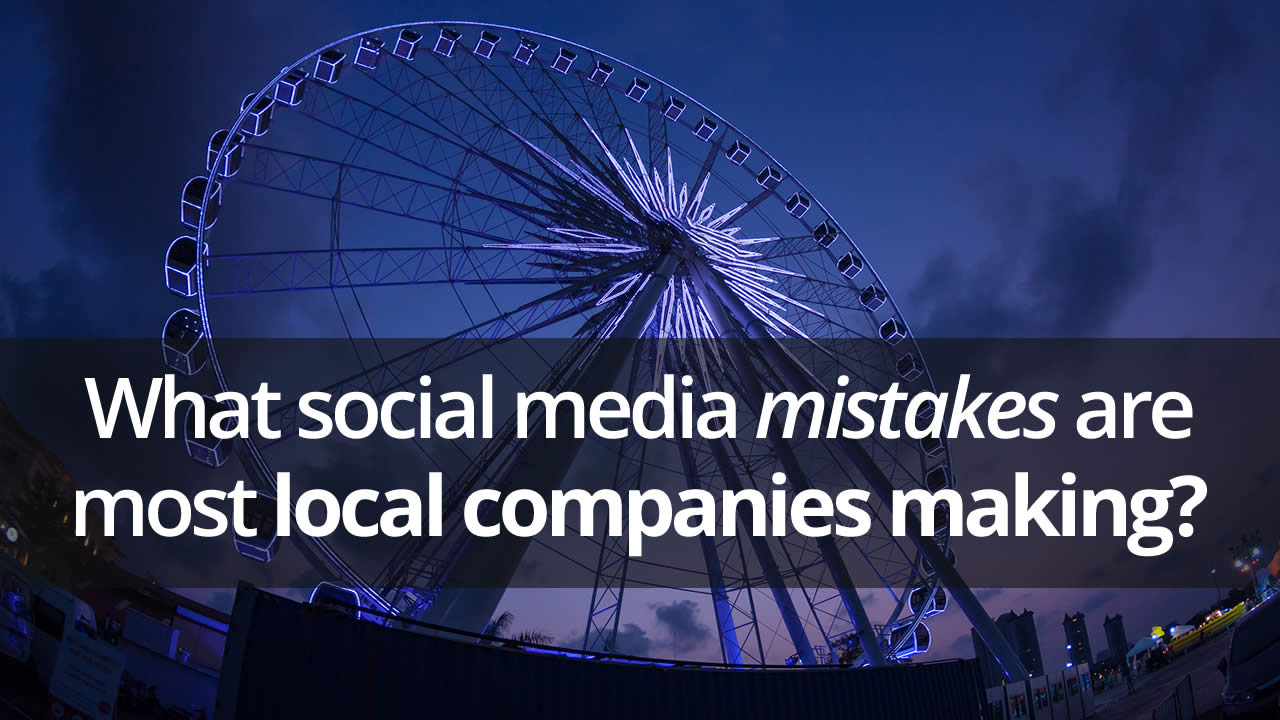 Hi, Nick Usborne here. This is the second in my series of articles on writing for social media. If you didn't read the first one, you may want to read it now, before you go any further.
In that first article I talked about how writing for social media is both easy and profitable.
Today, we're going to work through a sample campaign, and find out what's really involved. We won't have the space here to cover absolutely everything, but we can certainly tackle the fundamentals.
Most important of all, you'll see how your own, personal experience with social media can be applied to any local business.
Our target company is called Nick's Family Gym, or NFG for short. Imagine it's like a local gym you've been to yourself, or driven past in your own hometown.
First, we'll look at what they're doing with social media right now. Chances are, they're not doing very well. Most companies don't do social media well.
NFG has a Twitter account, but the last tweet was from about three weeks ago.
They have a YouTube account, but have posted just two short videos in the past year.
They're much more active on Facebook, but the vast majority of their posts are promotional, talking about discounts and the new classes they're launching.
Two things here … and you know this from your own use of social media.
If you create a social media account, you have to "be there" and tweet or post consistently. If you don't, people won't bother coming back. (Remind you of any of your friends' pages on Facebook?)
You can't just promote your own stuff. That's not social; that's advertising.
When we approach NFG – and we'll talk about the "approach" tomorrow – we're going to go in positive and make two recommendations.
First we'll say that, with our involvement, they'll be able to get more from social media, because we'll make sure they update their pages much more consistently. Daily even.
Second, we'll suggest they stop with the non-stop promotions and work harder at engaging with their audience. By that I mean they should stop talking just about themselves and make their social media platforms more about their customers.
Hey … it's a gym. There are tons of opportunities for photos and videos of their customers working out. Plus, instructional videos on how to use the various fitness equipment, or take part in classes.
And, of course, we'll tell the folks at NFG we're going to "be there." In other words, we'll be there to reply to comments, handle inquiries and actually bring their social media channels to life.
Does that sound hard? It shouldn't. There's nothing here that isn't something you already know and do with your own Facebook page.
And, here's the thing …
You can earn good money doing this. Depending on the size of the company and their marketing budget, you can make between $1,000 and $5,000 a month handling just a couple of channels. And, that's from just a single client.
I hope that sounds good!
Tomorrow we'll talk about how you can put together a proposal and walk it into a local business in your own neighborhood.
And, don't forget to add your thoughts, comments and questions in the text box below.

How to Make Money as a Social Media Marketing Expert
Everything you need to know to become a social media marketing expert, as well as four different ways to make money using that expertise. Learn More »

Published: May 26, 2015