How to Leverage Your Work As a Social Media Writer to Get More Copywriting Work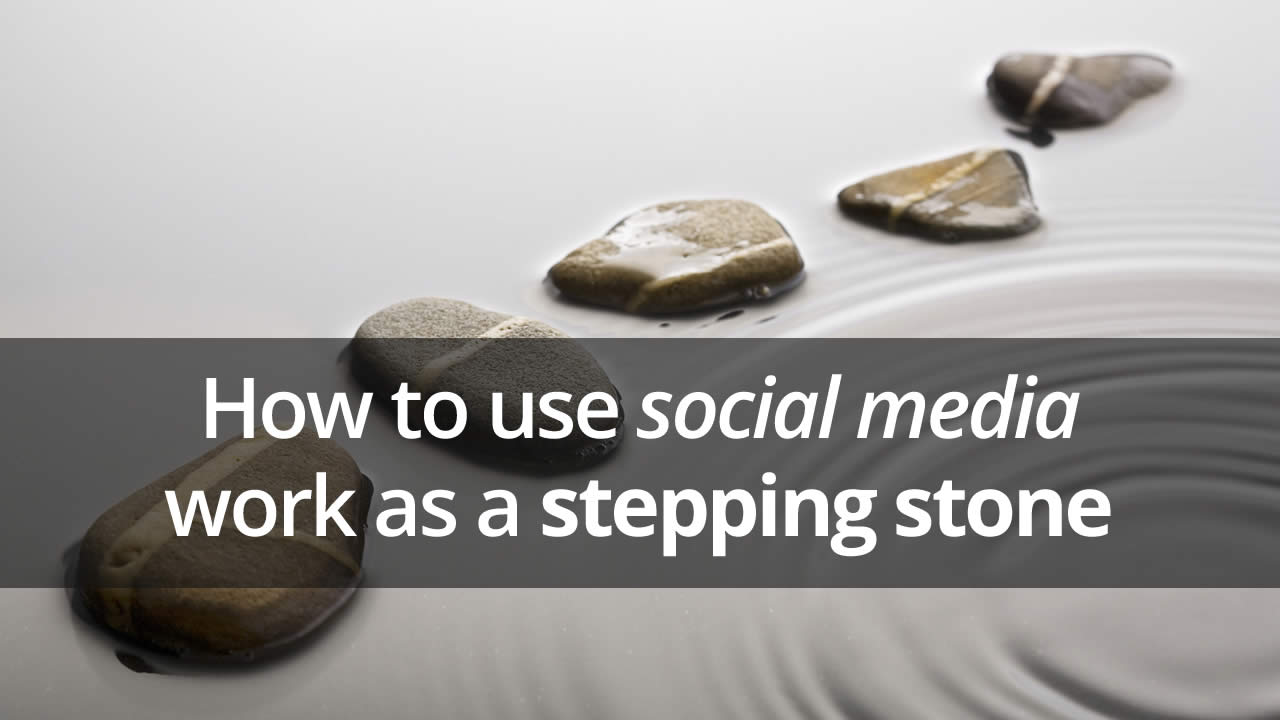 I hope my first three articles have demonstrated that picking up social media writing work isn't that hard or scary.
On Monday, I talked about how the social media skills you already have are the skills most companies lack the most.
On Tuesday, using a fictional example of a local gym, I showed you how your own, personal experience with social media can be applied to any local business.
Yesterday, I outlined the three main points to include in your proposal, when you approach a prospective client.
Today, I want to focus on how you can use social media work as a stepping stone to secure higher-paying writing or copywriting projects.
Once you've completed your first social media project for a client, you'll find a few things have happened:
You'll feel comfortable working with that client …
They'll feel comfortable working with you …
And, you'll feel confident enough to talk with them about other writing work.
It's that simple.
Social media writing is the easiest way to start working for any client. And then, you can leverage your relationship to get other work, too.
Here's an example of what I might say:
"Hey, I'm delighted that you're pleased with the work I did for you on Facebook. I was thinking … I can make Facebook work even harder for you if you'll let me help you with your web content. Put simply, I can help you optimize all your content for social media."
Or …
"Hey, I noticed you're using Facebook to drive traffic to one of your sales pages. Did you know that I'm trained as an online copywriter and can help you with those?"
Yes, social media writing is the fastest, easiest and least scary way to get started with any client.
And yes, once you get your foot in the door, you'll be in a much better position to grow the relationship.
So, if you're just starting out – and maybe feel a little intimidated about approaching clients – social media gives you an easy entry into your first few gigs, and provides the perfect stepping stone for more writing work with each client.
And … if you already have web writing or copywriting clients, it's super-easy to create a new stream of income by doing their social media writing, too.
One more thing …
While I've spent a lot of time over the past few days talking about everything that's "easy" about getting social media work, there is another, deeper reason why this is a skill you want to add to your toolbox as a writer.
Social media marketing is growing at a crazy rate right now.
Global social media ad spending alone is predicted to grow by 33% this year … to $24 BILLION.
The dollar amount is staggering. But what should really grab your attention is the percentage figure – 33%.
When a market grows by that much, in one year, it's a clear sign there will be a massive demand for outside experts in this area. Companies can't ramp up their in-house expertise fast enough … and that means they'll be desperately looking for freelance writers to help them.
In tomorrow's article, we'll wrap things up and get you ready to create a new stream of income for yourself as a social media writer.
In the meantime, be sure to add your comments and questions below. I read them all!

How to Make Money as a Social Media Marketing Expert
Everything you need to know to become a social media marketing expert, as well as four different ways to make money using that expertise. Learn More »

Published: May 28, 2015