A Key Component to Increasing Your Writing Income While Keeping It Consistent and Reliable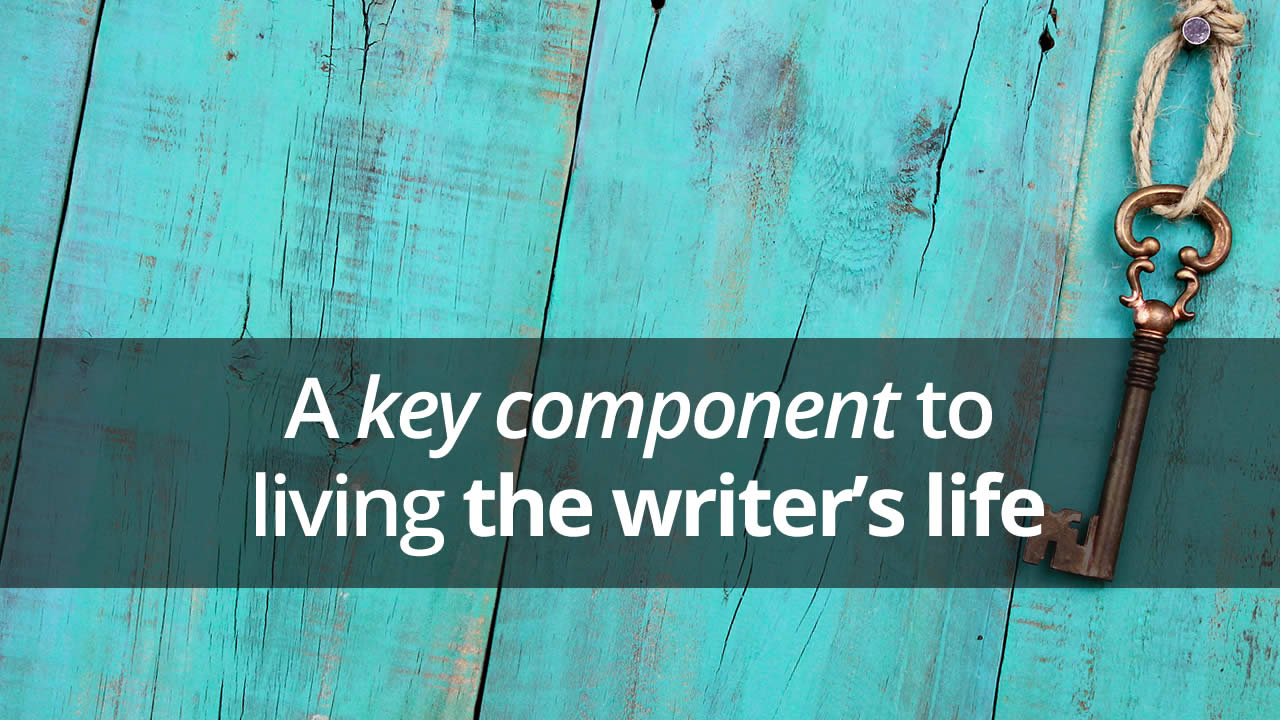 Cindy Cyr wrapping up my week at The Writer's Life. So far, you've discovered:
Today we'll finish up with a key component to living the writer's life. In fact, without this, there's really no point in equipping yourself with writing skills or investing in creating this business.
It's something I didn't devote enough time and attention to at first and is, in my opinion, more obvious by looking at an example outside the writer's life …
After knowing a friend for several years, I discovered she was an amazing painter. Although she spent nearly every day painting, no one in our circle, or her neighborhood, knew of her ability.
The discovery came about when we were holding a fundraising auction for a local charity. My friend donated one of her paintings, bringing in over $4,000 for that one item!
Being compensated for your writing does not automatically come because you acquire the skill or even because you become excellent at it.
In fact, compensation is not necessarily commensurate with how well you write, how prepared you are, and the value you provide to clients.
Yes, you need to be a competent writer in order to get paid to do it.
However, in order for you to be compensated well and live the writer's life, you also need to attract good clients and manage them well in order to retain them.
Starting out, I followed the path laid out for me by the Circle of Success instructors. This included building a portfolio to submit to potential clients and creating a sample campaign to send out to marketers looking for writers.
But, here's where I went wrong …
Initially, after I completed those steps and launched my freelance writing career, I failed to spend enough time on the BUSINESS side.
I spent time learning and elevating my proficiency in both writing and marketing strategy; however, I didn't have a plan in place to attract, manage and retain clients.
Things changed rapidly for me when I put more emphasis on the business side. One-time clients became long-term clients. My income became reliable and consistent. I more than doubled my income.
Here are four things to include on your "to do" list for the business side of your freelance business:
Block off time on your calendar. Routinely spend time on your "client-getting" activities, such as following up on leads, reaching out to prospective or former clients, writing a blog or newsletter to send out, and so on. Even 15 minutes a day will make a big impact.

Build your authority. It's easier to attract good clients when you're a published author. Use your writing ability and interests to build a portfolio of your own writing. These can include articles, newsletters, info-products, a money-making website, books and e-books penned in your name.

Turn one-time clients into ongoing work. It's easier to sell to existing clients than it is to get new ones. Create a system for proposing upsells and continuing to suggest ideas that can expand your work with existing clients.

Market yourself. You can be the best writer in the world, but if no one knows about you, it won't matter. Invest time and resources to market your business. Put up a website. Always have business cards on hand. Send press releases out about your business. Create marketing campaigns to send to your target market.
So, that wraps up our week …
I've shown you the things I would do again and the things I would do differently, if I were starting all over again. These are all things you can apply to your own journey to reach the writer's life you envision faster and easier.
Which of these do you feel will help you reach your goals faster or easier? Did you have one that sticks out more than the others? I'd love to hear your feedback, and I'm happy to answer any questions you may have, too. Post your comment below.
One last piece of advice …
Don't sweat it, if you can't do all of the things mentioned in this series. Just pick one or two of them and commit to doing them. When you do, they'll help speed up your journey. Plus, once you complete one of them, you can move on to the next.

The Professional Writers' Alliance
At last, a professional organization that caters to the needs of direct-response industry writers. Find out how membership can change the course of your career. Learn More »

Published: May 15, 2015