Newest AWAI Member Case Study: Guillermo Rubio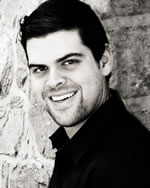 Guillermo Rubio
In 2007, Guillermo Rubio was working several part-time jobs. He was a barista at Starbucks, a dance instructor and also working at a hotel. Like many, he struggled to make ends meet and find meaningful, fulfilling work.
More than five years had passed since Guillermo had received a letter from American Writers & Artists Institute (AWAI) that outlined how others like him were making a good – even great – living as direct response copywriters. Despite the fact that he had no prior writing experience, Guillermo invested in AWAI's Accelerated Program for Six-Figure Copywriting.
"I decided it was high time I did something with the course I'd bought years ago," Guillermo said.
Today, Guillermo has a flourishing copywriting business and a solid income while enjoying the freedom of being his own boss. But to get here, he had to learn more than copywriting skills; he had to overcome a major obstacle: fear.
"Starting from ground zero, there were a number of fears holding me back from living the life I dreamed of," Guillermo said.
Find out how Guillermo was able to overcome his fear of criticism and rejection and triple his income as a freelance copywriter.

The Professional Writers' Alliance
At last, a professional organization that caters to the needs of direct-response industry writers. Find out how membership can change the course of your career. Learn More »

Published: May 21, 2015