Your LinkedIn Summary Should Tell a Story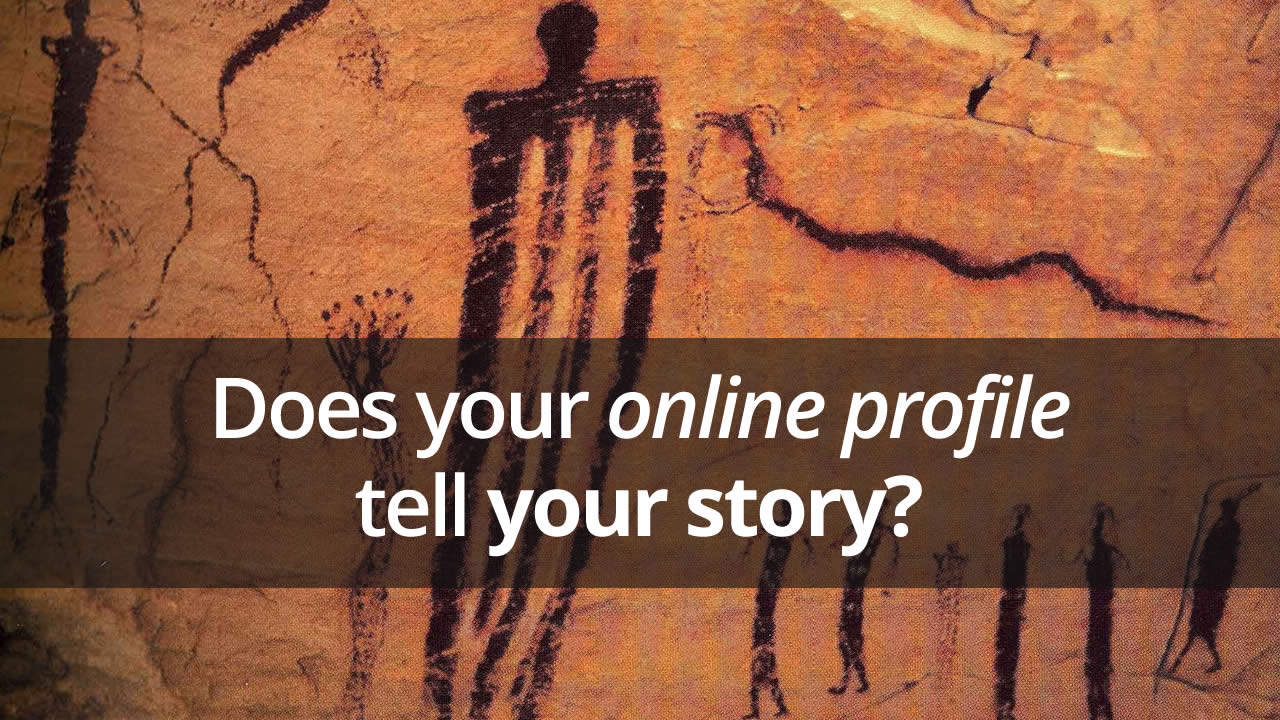 Stories have been part of human history since the dawn of time. It's embedded in our psyche. Stories help us remember important things. They talk to us.
Even the crude drawings on cave walls, painted by our distant ancestors, tell stories. The cave dwellers depicted their exploits in story form with colorful narratives that stretched not only across the cavern's expanse, but across the vast expanse of time as well.
But … what if they had used bullet points instead?
Would it have been as memorable?
Steve Maurer here with more tips on building a LinkedIn profile that brings in paying clients. On Monday, I introduced you to this powerful network. And yesterday, you started filling in the blanks for your profile header and chose a photo.
Today, we're going to look at what I feel is the most important part of your profile. Not only will it assist in getting your profile found in search, it should compel prospects to contact you.
It's the story of you and, more importantly, your prospect.
This extremely important part of your LinkedIn profile is your summary. The summary is the first part of the overall section called "Background."
"So, Steve. What should I put in my summary?"
In my opinion … anything but a summary.
Now, granted, there's no wrong way to write it. And, many people use it to display a bulleted laundry list of their products and services. That's okay, but …
You have 2,000 characters to work with. Remember, you already listed your main services in the header's title box.
And your qualifications, certifications and education are listed in other sections of the profile. So, don't be repetitive. That's boring.
Why not tell a story?
Use your summary to talk directly to your prospect. Don't tell them what you do … tell them what you can do for them.
Speak to your prospects, not at them. Have a conversation with them. Use your copywriting and storytelling skills!
Let me give you an example …
I had a phone call with a prospective client a few weeks ago. He'd read my profile, contacted me via email, and we set up the appointment.
After the usual pleasantries, he got right to the point.
"You said you could help my business succeed."
Note that it wasn't that I could provide this service or that other service. It was that I "said" I could help him succeed. He had a conversation with my profile. It "talked" to him for me.
My summary has been revised several times and it will be many more. Whenever I learn new skills or uncover more information about my prospects, it changes.
Here's an abbreviated snippet of what it looks like now. It's my "story of them" …

So, today, think carefully about what you want on your profile summary. Don't write cookie cutter content. Be original … be you!
Let your summary do the talking for you. Have it tell the story of your prospect's challenges and how you can help them.
And, don't rush it. Craft it as you would any compelling sales copy. After all, it's selling you! And, you want them to remember you.
If you have any questions or comments, be sure to let me know here.
Tomorrow, we'll be checking out the parts of your LinkedIn profile that add credibility to your business: endorsements, recommendations and portfolio items.

The Professional Writers' Alliance
At last, a professional organization that caters to the needs of direct-response industry writers. Find out how membership can change the course of your career. Learn More »

Published: May 20, 2015