6 Paid Writing Projects That Benefit From Good Storytelling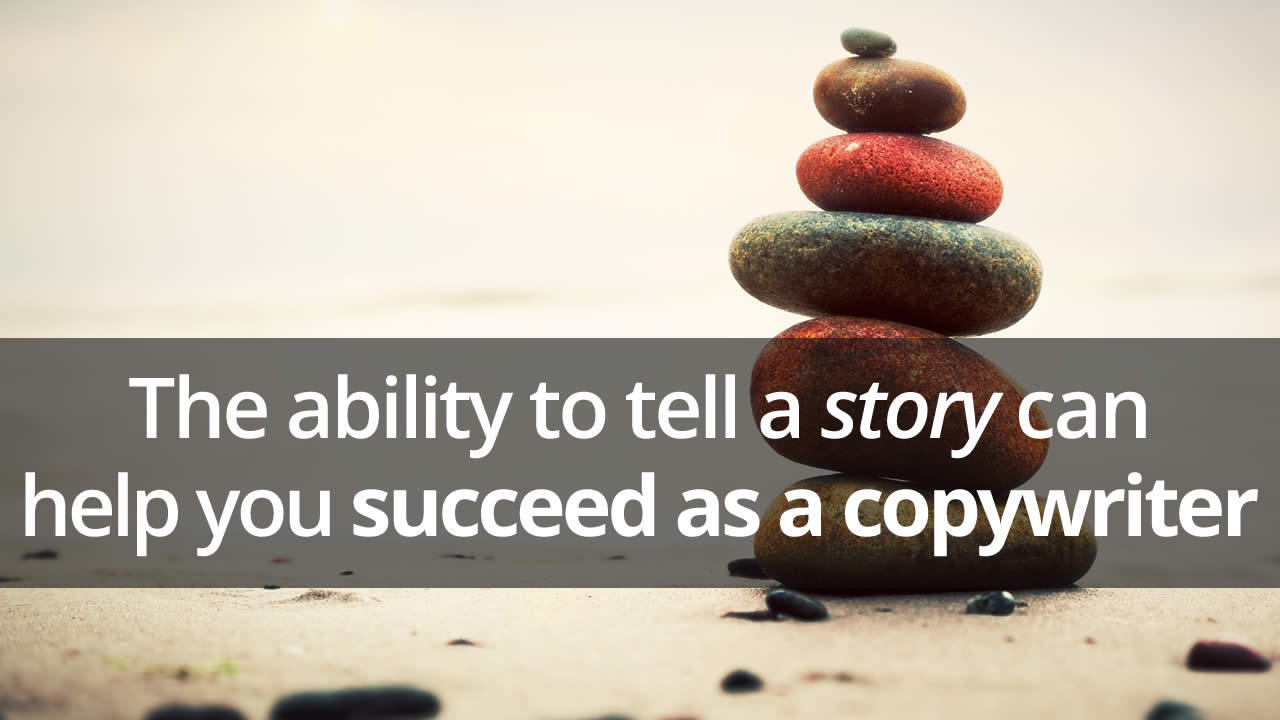 This week's series covered how and why good stories make for clear communication — not to mention powerful connection. It doesn't matter if you're writing a 10-page website or trying to market your 300-page novel. Stories help you get your point across.
Whether you're an aspiring novelist, a weekend-writer, or a full-time copywriter, the ability to tell a story well can net you a lot of money.
Here's a sample of paid writing projects that cater well to the inclusion of good stories:
Case Studies: A case study is about helping clients tell their stories. It's a story — and generally, a success story — that details a customer's experience with a company's products or services. Case studies basically describe how a company or organization solved a challenge using a product or service, and what the outcome was. Think of it as a "before and after" story.
Social media campaigns: Think of movie teasers or commercial-previews of upcoming episodes for your favorite shows. That's what social media campaigns can be for any kind of story. If you've written a compelling story elsewhere, whether it's on a website, in a case study, or even for purchase on a digital download site, then a well-orchestrated social media campaign can drive readers to that story. Start with a good hook and some preview content and you'll have potential readers clamoring to click.
Email autoresponder series: These are a terrific option for a series-type story. Come up with a great hook that makes a prospect want to opt-in to your client's newsletter, and then break your story up into five or seven emails. Close each email with something that makes your readers wonder what happens in the next installment, much like novelists often finish chapters with a teaser of the next adventure to come.
Blogs: Blogs are ideal places for multiple short stories or stories with an ongoing theme or topic. Readers come to the blog for updates on the story, and along with it, get updates on what your client has to offer.
Website editorial: Whether you're telling the story of how a company first came to be, or you're telling the stories of many satisfied customers, website pages can house a variety of short stories interlaced with a common theme.
Long-form sales promotions: Copywriting promotions that run 12 pages or longer often perform well with story leads for several reasons. For starters, it gives you a practical way to get into your sales letter and creates a conversational tone for your copy. Plus, a good story lead can make your message easier to remember.
Take a look at the June issue of Barefoot Writer (live, as of today!). It focuses on the power of story in paid writing jobs, along with featuring tips on how to profit from story writing and an interview from an acclaimed novelist. If you're not already a subscriber, go here to learn more. (And, if you have questions about what Barefoot Writer can do for you, ask me here!)
Stories always have been, and will remain, central to communication. Whether you write them for fun, to convey a point, or to advertise a product or service, they're a nearly guaranteed way to capture attention and become memorable. And, when you can get paid to tell a good story … all the better!

The Professional Writers' Alliance
At last, a professional organization that caters to the needs of direct-response industry writers. Find out how membership can change the course of your career. Learn More »

Published: June 5, 2015