Get Clients to Start Paying You Before You Ever Land an Assignment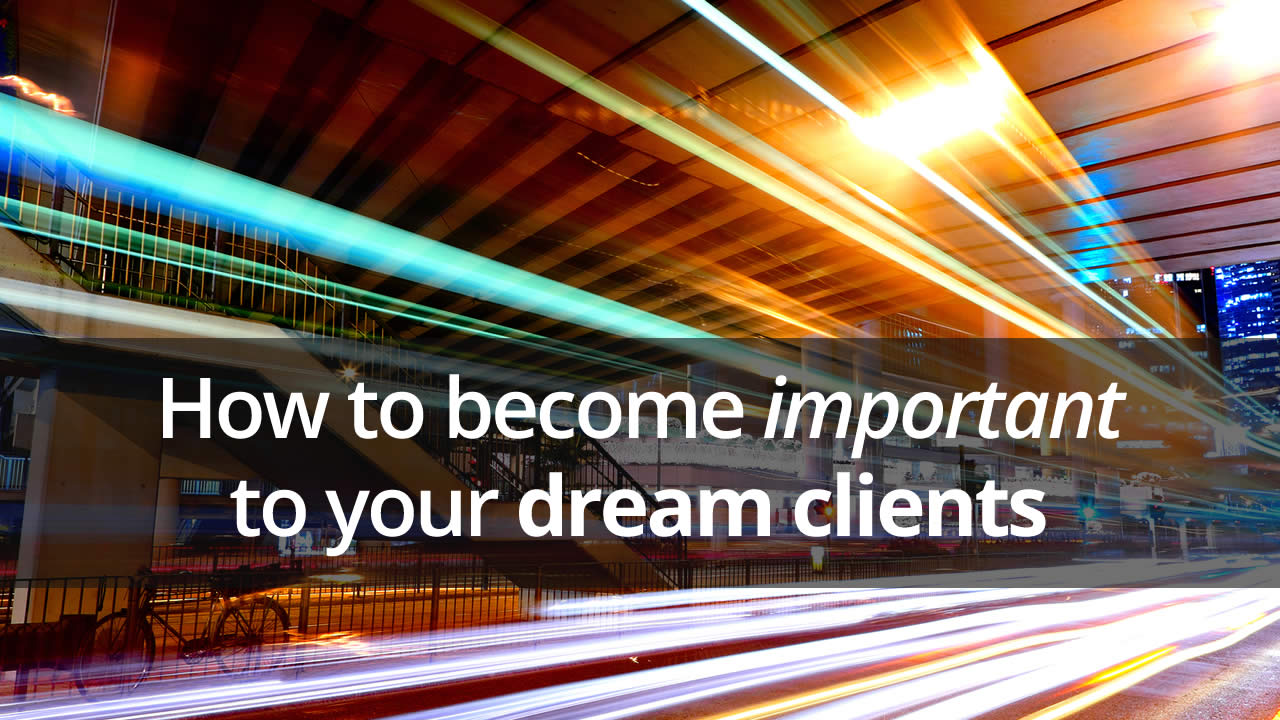 Rebecca Matter, here, ready to share another way you can use your Money-Making Website to build your freelance copywriting business.
Yesterday, I shared one of the easiest strategies for developing connections with your ideal clients – writing and posting reviews about their products on your website.
Today, I want to take that strategy a step further to develop a passive revenue stream … as well as continue to build strong relationships with potential clients.
Strategy #2: Become a Dream Affiliate
If you're not familiar with this online marketing term, an affiliate is someone who gets paid every time they sell someone else's product through a link on their website.
It's one of the many ways to turn your Money-Making Website into a passive revenue stream. You get to have an inventory of products to sell, without having to spend any time, money, or risk developing them. And, companies get a "sales rep" who they only have to pay when there's a sale. A true win-win.
Take it from me, companies know who their top affiliates are. As I write this article, I'm running through the list of AWAI's best affiliates right off the top of my head. I make it a point to know these people, because they're making it their business to help AWAI grow. That's important to me.
And, you can bet, if you become a top affiliate for one of your dream clients, you will be important to them.
Now, I realize it's not easy to just become a good affiliate overnight …
And, you won't be able to accomplish it by simply setting up affiliate links and banner ads on your website. You'll need to go the extra mile, and write actual sales pages and landing pages for the products you want to help those companies sell.
Sure, it takes extra work. But keep your Money-Making Website goals in mind. Along with landing great clients, you also want to turn your site into a passive income stream that makes you money 24/7. Becoming a great affiliate accomplishes both.
Ready to become your dream client's dream affiliate? Here's how you do it in three simple steps:
Research the company's marketing materials. Get to know their audience. Pay attention to the words and phrasing they use, what benefits they highlight, and the product's price points and offers. Get to know how they sell to their audience.

Important Note: Make sure you're only doing this for companies that value their marketing already and do a good job with it. Remember, in the end, we're looking for companies to hire you as a copywriter, and these are the companies that will pay you what you're worth!

Once you've done your research, look for ways you can make their copy stronger. Find the weak spots and apply what you're learning in AWAI's Accelerated Program for Six-Figure Copywriting or one of our many other programs on writing copy.

Take it from me, you can always make copy stronger. So, look at what they're doing and then make your sales page even better.

Contact them and ask them to review your sales page for accuracy. Marketers will jump on this. You're offering to add revenue to their bottom line, and all they have to do is review your copy.
If your copy is strong – and it will be if you're learning from AWAI – you'll set yourself up as the ideal candidate to write their marketing materials.
And, if they don't connect the dots and see it for themselves, you simply follow-up with a short note:
"I'm a copywriter and would like to rewrite the promotional copy you're using to increase sales of your product."
And again, this strategy accomplishes all four of those marketing goals I mentioned yesterday – it gives you a reason to make a connection, it demonstrates your expert ability, it delivers value, and it starts building a relationship with the client.
Plus, your awesome sales page is also going to add to your own affiliate income. Talk about a true win-win.
Today, I want you to find at least one company you'd like to land as a client and review and critique one of their sales pages. Share what you learn in the comments.
Tomorrow, I'm going to share a strategy that's a little more low-key, and a lot of fun.

How to Write Your Own Money-Making Websites
Learn how to write an information website in your spare time and earn $1000, $3000, even $5000 a month in passive income. Learn More »

Published: June 10, 2015