How to Stand Out As a Writer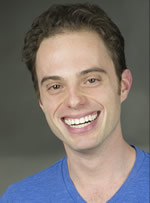 Robert Rice
Starting your freelance writing business can be one of the most exciting things in the world.
You're finally taking control of your life … becoming your own boss … and heading down the path to enjoying the freedom the writer's life brings.
It can be a little intimidating, too. After all, you're just getting started. How can you stand out from other writers?
Well, believe it or not, you already have a secret weapon …
And no matter how many writers may come along, you can use it to reduce competition and claim your piece of the pie.
And that secret weapon is you.
As John Carlton said during AWAI's 2014 FastTrack to Copywriting Success Bootcamp … in order to become a hugely successful writer, you need to "let your freak flag fly."
In other words, put your unique voice and personality at the forefront of your business.
Think about famous copywriters you know, like Bob Bly and Nick Usborne. What do they have in common? Very specific personalities and voices that shine through in everything they do.
When you get an email from Bob Bly, for example, it sounds like Bob. He's honest, straightforward, and a little curmudgeonly. And, his audience loves it.
On the flip side, Nick is warm, funny, and a little self-deprecating. And, his fans love it.
Neither Bob nor Nick will ever want for business. Yet, they will never compete for an audience, because they're so different from each other. It's the best of both worlds.
And, you can get to that level by defining what sets you apart and making it known to the world.
Ready to get started?
Your action step for today is to choose one of your most trusted friends or family members and ask them for five words that best describe you. You want them to be as candid as possible, because you'll be using this information down the road.
This exercise will give you an idea of how your loved ones perceive you, and it'll break the ice a little …
Which is important, because you're going to be getting even more feedback throughout the week!
If you're feeling brave, share the words they gave you in the comments below. You want to get used to telling the world exactly who you are, and a great, safe place to start is right here!
I'll go first: my friend told me I'm energetic, motivated, and quirky. Not too shabby!
Tomorrow, I'll show you a fun little exercise to find out more about your personality and whether or not you know yourself as well as you think you do.

The Professional Writers' Alliance
At last, a professional organization that caters to the needs of direct-response industry writers. Find out how membership can change the course of your career. Learn More »

Published: June 22, 2015