How to Take Your Reader Into the "Heart Dimension" and Forge a Lasting Connection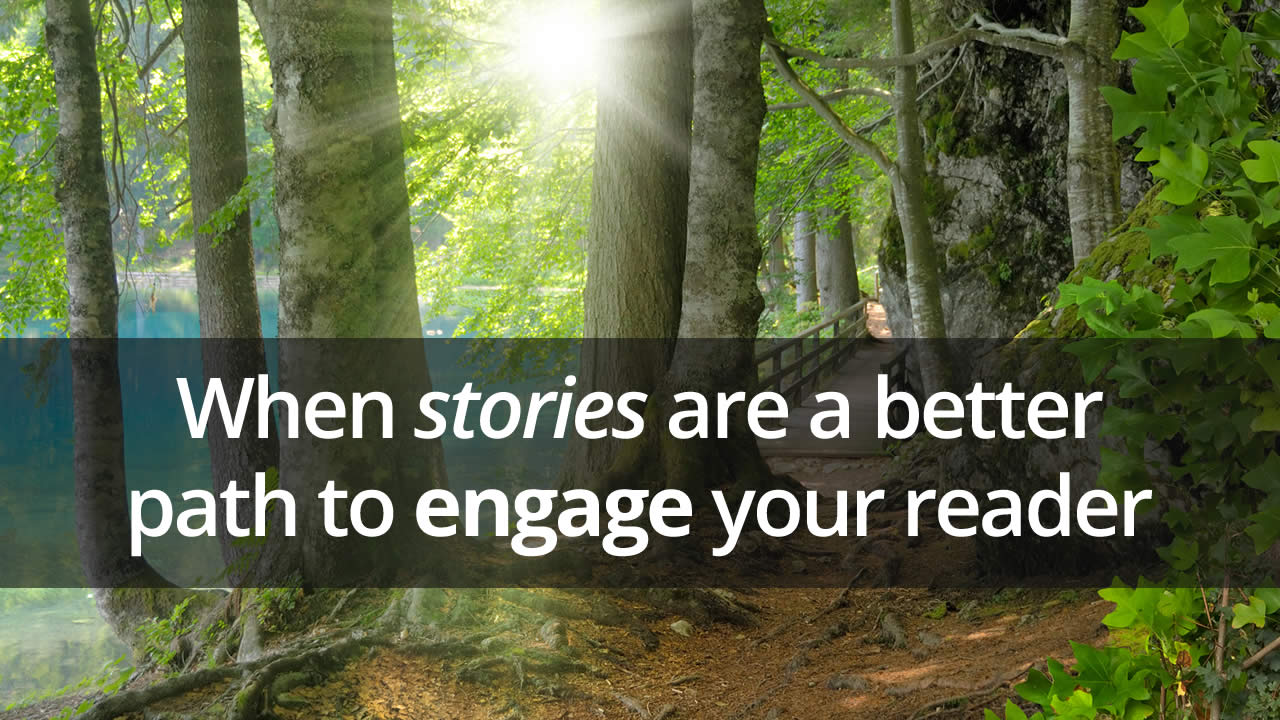 So far this week, we've talked about why storytelling is engaging on an emotional level, how telling a good story makes you appear more trustworthy and experienced as a writer, and when to use "I" versus "you" in your stories.
But our discussion about the power of stories in paid writing wouldn't be complete without a nod toward nonprofit writing and cause-related copywriting.
That's because any time you're looking to get someone to donate money or take an altruistic action, stories are your most powerful tools for persuasion. It goes back to that conversation we had on Monday about activating certain parts of the brain through story.
More specifically, when it comes to non-profit persuasive writing, you can't just tap the logical points of someone's brain. You can't just share heartbreaking statistics about how many people are starving in Africa and then ask for a donation.
Instead, you tell a story …
Let me introduce you to Ramie, a young girl from Malawi who wants to grow up to be a doctor, but who spends all her time caring for her younger brothers and sisters. Her parents were victims of war, and now it's all she can do to find scraps to feed her family and save them from starvation.

But with your help, not only could Ramie feed her family … she might have a shot at school. She might get to pursue her long-held dream to study and become a physician for her care-starved community.
Think of it this way … dialogue and topical discussion remain at brain-level (i.e., your cerebral cortex). But a story takes the reader into the heart-dimension. That's where logic merges with emotion. People want to hear and be moved by real stories. Vivid, identifiable, real people and the stories about them bring in higher levels of giving than well-meaning statistics ever could.
One way I've heard it described is that stories change what's expected of you as the listener. After hearing a story, there's less need to respond, engage, or comment. Instead, you just listen. And the result is, you let your defenses down and become more open to taking action, whether that means buying something, making a donation, spreading the word, or signing up to be an ongoing supporter.
Here are three ways to become a more effective storyteller, especially if your focus is on nonprofit or cause-related copywriting:
Don't worry about chronology. Some of the best stories start in the middle of the action, and later fill in the backstory. You don't want to bore your reader with too much filler information before you get to the good stuff.
Steer clear of jargon. Weed out all technical terms and acronyms from your story. Aim for a sixth-grade reading level so readers at all levels can understand the point you're trying to make.
Be authentic. Find real people who represent the brand or cause you're writing about. Get permission to use their photos and histories. If you make up stories, or use someone's real-life story without permission, you could permanently hurt the credibility of the brand you're writing for.
Have you or someone you know had a powerful experience either helping or being helped by a nonprofit or a fundraising entity? Write down the story. Touch on the most emotional elements of the journey. (Care to share your experience? Please do so here.)
You might even consider approaching the nonprofit to ask if they'd like to use the story in a future appeal, or in their newsletter. It could serve as a great sample for your portfolio, or — who knows? — might even turn into a paid project!
Tomorrow, I'll wrap up the week with a list of paid writing assignments that benefit from great storytelling.

The Professional Writers' Alliance
At last, a professional organization that caters to the needs of direct-response industry writers. Find out how membership can change the course of your career. Learn More »

Published: June 4, 2015