Get an Inside Look at what it's like to Work with Big Name Clients … Through the Eyes of this AWAI Member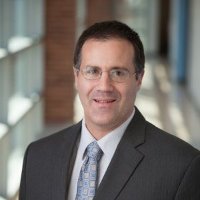 Jon Stolzfus
AWAI member Jon Stoltzfus got some great news recently. His sales letter – his first paid promo in the financial niche – has become a control for powerhouse financial publisher Eagle Financial Publications!
"I'm not going to lie, while I have high expectations of myself, I was originally just hoping it wouldn't bomb," explains Jon. "To get an update that it had become the control put a huge smile on my face. I was at the Makepeace Financial Writing seminar in Atlanta at the time, and I couldn't help but run around and tell some of my copywriting friends."
The success of the promotion, for one of Eagle's financial newsletters, has led to more projects. He's currently working on his second promotion for Eagle.
It all started at the Bootcamp Job Fair in 2014. That's where Jon met Wayne Ellis, the copy chief at Eagle, and submitted a spec assignment for consideration. He heard from Wayne soon after and started to work on the letter that eventually became the control. "It was a great experience working with Wayne and the team at Eagle," says Jon, and he learned a lot in the process. (This is a great example of what it's like to work on real world copy projects, by the way.)
"Wayne let me know right up front that they knew there would be a learning curve. They intended to give me at least a couple projects to see if they could work with me, and how I would develop as a writer. Knowing they were going to exercise some patience helped to relieve some of the pressure I was feeling to be great right away," says Jon.
"The writing process was consistent with their patient approach. We went back and forth on several lead ideas until we settled on the one we felt was most impactful. Then I sent different versions of the package to Wayne for review as I moved through the promotion. With each, he would give both general and specific recommendations for improvement and I would not only make changes, but try to incorporate the concepts into the rest of the writing."
Jon also notes that it's important to realize that AWAI programs give you an education in copywriting fundamentals and the principles of direct-response. It's invaluable training. But individual clients also have their own style when it comes to copy, and it's your job as a copywriter to fit in with those.
"AWAI does a great job of preparing us for a writing career. But you have to keep in mind that every publisher still has their own preferences regarding what works and how to layout the promotion," explains Jon. "You have to be willing to talk through ideas and ask questions to make sure you're on the same page."
As for the future, Jon still has a day job as an engineer and is working on copy projects in his off hours. But he's working hard to go full-time freelance in the future. And to that end he's ramping up his self-marketing and networking with potential clients … as well as concentrating on doing his best work for Eagle.
"In addition to Eagle, I made several good connections at the Clayton Makepeace seminar, and I hope to start working on some other jobs soon. But in the immediate future, my goal is to make the current promotion I'm writing to be as good as it can be and deliver my second control. I'm currently at a 100% control rate, and I don't plan on giving that up easily!" says Jon.
"And one last thing – I'll definitely be back at the AWAI Bootcamp in October. I put off going for several years, and in just several months, I've realized how much of an impact it had on jump-starting my writer's life. I don't plan on ever missing another one!"

The Professional Writers' Alliance
At last, a professional organization that caters to the needs of direct-response industry writers. Find out how membership can change the course of your career. Learn More »

Published: June 12, 2015