Newest AWAI Member Case Study: Joshua Boswell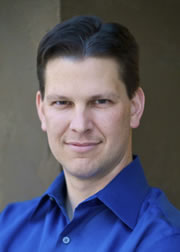 Joshua Boswell
When Joshua Boswell was 20 years old, he wrestled with that bear of a question, "What do I want to be when I grow up?"
Doctor, lawyer, businessman — No career he considered felt fulfilling. Then one day it hit him as he walked down the street.
"I wanted to be a daddy," he said. "I wanted that to be my primary objective and purpose in life."
Joshua's dream wasn't just one or two children. He wanted a very large family – and that dream isn't cheap to house, feed, clothe and transport.
He'd discovered his purpose, but not yet the profession to support it. It would take more than a decade to discover freelance copywriting, a career that provided both enough money to support a family that ultimately grew to 10 children, and more importantly, enough time to spend with them.
"When I found copywriting, it really clicked for me," he said. "I thought that I could build any kind of lifestyle that I wanted. I could really do this without working full time and I could spend the rest of my time with my family."
Find out more about how this father of 10 topped six-figures working as a part-time copywriter.

The Professional Writers' Alliance
At last, a professional organization that caters to the needs of direct-response industry writers. Find out how membership can change the course of your career. Learn More »

Published: June 4, 2015