Newest AWAI Member Case Study: Krista Jones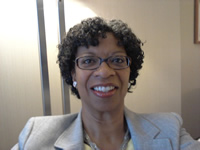 Maybe it was the hour-plus commute each way. Or the heels. Or the stifling panty hose in steamy Atlanta summers. But Krista Jones had had enough of her office job.
Krista had risen quickly in her career as an environmental scientist. She'd spent years with several consulting firms, and more recently, co-managed a $328 million government contract with the Environmental Protection Agency.
When she had chosen to pursue environmental science in college, she anticipated helping protect natural resources. But instead, she ended up fixing problems – surveying contaminated sites and water for human health hazards. The work was monotonous and unfulfilling, and she really wanted to work from home.
"It was an inflexible corporate culture that didn't allow anyone to work from home," she said. "I'd done such regimented work for so many years and was just so unhappy."
Find out how Krista ditched her heels and hose for the freedom of copywriting.

The Professional Writers' Alliance
At last, a professional organization that caters to the needs of direct-response industry writers. Find out how membership can change the course of your career. Learn More »

Published: June 18, 2015