When and Why You Should Tell Your Story in Second Person Instead of First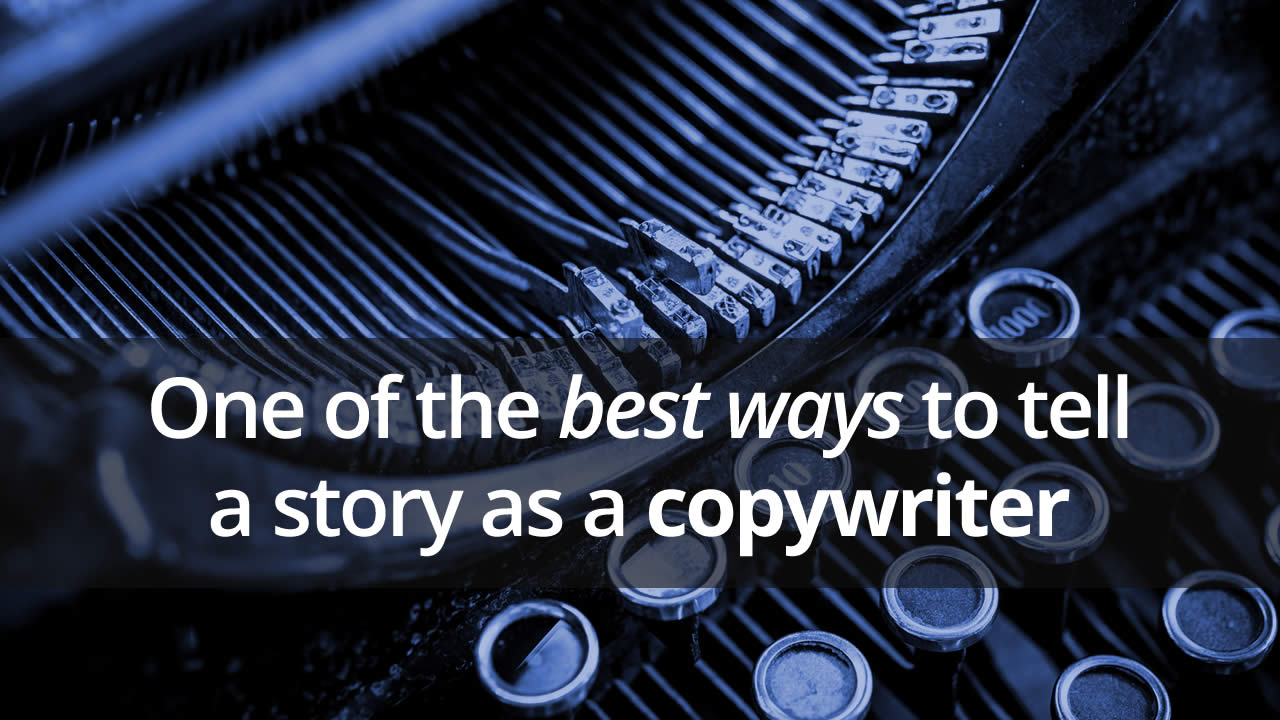 Our theme for this week is about connecting with your audience through story. And, one of the best ways to do this is to write in second person.
In other words, speak directly to your reader by using the word "you."
Writing in second person is compelling because it immediately puts your reader in the story. The reader tends to imagine himself as the "you" in the situation you're describing.
For example …
Have you ever wanted more in life? Do you wake up and look around at your tired existence and wonder if you're missing out? Life shouldn't center on your to-do piles and overflowing Inbox. You know you deserve better, and now's your chance to get it.
Contrast that with this …
I just … I don't know, I want more out of life. I wake up and look around at my tired existence and feel like I'm missing out. Life shouldn't revolve around my to-do piles and overflowing inbox. I deserve better. And now I have the chance to get it.
Which version most made you want to keep reading? Chances are it was the one that put "you" in the story.
But, as powerful as the word "you" can be, it's sometimes better replaced with first person, or "I."
For instance, it's a good idea to use "I" when you're writing about a problem someone doesn't want to admit, or maybe it's something that embarrasses them. In that case, use first person while you're talking about the problem. That way, your reader relates to you without feeling called out. Then, switch to second person when you give them the solution. For example …
I tried to ignore it at first. I combed my hair forward. I wore more hats. But in just a few months, it was clear my hairline had moved back an inch. And it kept retreating. I was embarrassed to go out. Ashamed, even. Worst of all, I knew if I didn't act fast, I'd be bald by the end of the year.

Little did I know I'd find the solution I needed in a pill. If you'd like to experience a similar solution that's safe and proven to curb hair loss, dial this number …
Do you see how that worked? Nobody wants to be told they're overweight or lazy or balding. But they're fine with being told they can get thin, have more energy, or prevent hair loss.
Try this. Pick a health issue you've had experience with. Write a 300-word article about it in first person. Then do 300 words about the same topic, but in second person. Read each aloud to see which one draws you in more. (What did you think? Share your thoughts here.)
Tomorrow, we'll talk about how to use stories when you're advocating an idea or a cause. It could mean the difference between a few hundred donated dollars … or a million-dollar campaign.

The Professional Writers' Alliance
At last, a professional organization that caters to the needs of direct-response industry writers. Find out how membership can change the course of your career. Learn More »

Published: June 3, 2015