Want to Finally Write Your Book? Here's How …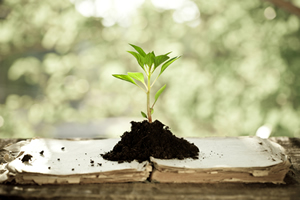 An awesome (yet sometimes overwhelming) aspect of the writer's life is the sheer amount of opportunity it offers.
After all, once you know the fundamental secrets of persuasive writing, you can write just about anything, on any topic, and for profit. From direct mail to online marketing materials to editorial … options are everywhere. Same goes for subject matter. I know people who've gotten paid to write about everything from high-level spa visits to complicated investment options to the hidden hazards in pigeon poop.
There's no question you can make an impressive writing income that melds with an easy-going schedule.
Yet, if you're like me, and just about every writer I know …
You secretly want to write a book.
Yet two things are holding you back. So today, I'm going to unveil a plan to help you overcome them so you can call yourself a published author by the end of the year. But before I tell you my plan, let's talk about why writing a book would be good for you …
7-Plus Reasons to Write Your Book This Year
First off, let me just point out that there are loads of good reasons to write your own book — even beyond the fact that you've probably wanted to for years.
It's an impressive accomplishment, for starters. The kind of thing that makes people nod with enthusiasm at dinner parties. (Not to mention the kind of thing most people expect you to have done when you tell them you're a writer.)
Writing a book is also a proven way to further your writing career, and in two different ways. A successful book is unequivocal evidence you can write. It also shows you've got the determination to see a massive project through to the end.
It's a way to position yourself as a go-to expert, like the gold medal of credentials. Say your niche is real estate marketing, and you're being considered to head up the entire website rewrite of a Fortune 500 commercial real estate firm. Your competition has five more years of experience than you, but you have a book out that trumpets your expertise. Guess who looks better in the eyes of the hiring committee?
Your book also becomes the ultimate sales card for your writing business. Once complete, it sits out there 24 hours a day, working to promote your good name.
Then there's the possible financial benefit. If marketed right, your book can be the beginning of your own sales funnel that translates to huge sums of money — and that's true for both fiction and non-fiction.
Plus, it's incredibly satisfying. Writing a book gives you an outlet for your own creative genius. It's a way to express what you have to say. It could be a compilation of the business acumen you've picked up over the years or it could be an outlet for fascinating stories you're burning to tell.
I could go on for a while, because the benefits of writing your own book only compound over the years.
So it makes brilliant sense to just do it … as long as you can overcome the challenges that stop a lot of writers in their tracks: Getting your book polished, published, and promoted.
Even Worse Than Writer's Block …
Let's assume for a minute you're able to write your book. After all, you're a writer, it's something you've always wanted to do, and you've waited your whole life to write a book.
Even if it hasn't been a lifelong goal, it's probably something you'd love to do, right? So assume you can knock the writing part out.
But after you wrap it all up … close that final chapter … type that last sentence …
What comes next?
Common knowledge in the writer world screams that the next steps are daunting, if not impossible. Because once a book is written, the next moves are to get it out into the market and published in some form.
And those are the two things holding you back: marketing your book and getting it published.
Of course, that's understandable. Most of us have grown up hearing that finding an agent, let alone a publisher, is even harder than winning the lottery. Or that if you self-publish, you'll never get heard above the noise (i.e., hundreds of thousands of self-published competitors).
But you know what? I heartily disagree. Over the last few years, I've seen glimmers of light — cracks, if you will, in the "logic" that successfully marketing and publishing a book is painfully difficult.
I'd argue that it can be a simple process, enjoyable even. And it's my goal to prove it to you.
"MAP" Your Book This Year
Imagine finishing your book and having an army of successful authors, publishers, and marketers to help you ready your manuscript for publication.
That's what the Barefoot Writer "MAP Your Book" Blog is designed to do (MAP = Market and Publish).
If this is the year you want to finally reach that goal of being a published author, then it's a blog you'll want to follow. Along with scores of other writers (and hopefully you), I'm taking up the challenge to follow through on my own book-writing goals.
But along with that, I'm going to explore all the roads to successful publication and effective marketing.
I'll share every bit of it with you on the "MAP Your Book" Blog — the unknown shortcuts, the pitfalls to avoid, and the yet-to-be discovered secrets to payoff as an author. From interviews with experts to lessons learned through my own trial and error, I'll be completely transparent in uncovering exactly what to do (and what not to do) in your quest of finishing — and publishing — that book.
I've been here before … that is, I've taken on what felt like an insurmountable goal, blogged about it, and met success on the other end. It happened on Wealthy Web Writer, in fact, when I headed the first Reality Blog five years ago. I vowed to make six-figures in a year without a clue as to how I'd pull it off (and not much of a track record).
But I succeeded … and you know why? It was because of the tremendous support of the writing community … because I put myself out there and publicly declared my goals … and because I kept at it — all things you can do this year, too.
So check out the new MAP Blog and commit to finally completing your book. I hope you'll join me as we conquer marketing and publishing. Plus, connect with other writers who share your goal. And stick with us … because this could very well be the year you mark "become a published author" off your list. Welcome to the journey!
This article, Want to Finally Write Your Book? Here's How … , was originally published by Wealthy Web Writer.

The Professional Writers' Alliance
At last, a professional organization that caters to the needs of direct-response industry writers. Find out how membership can change the course of your career. Learn More »

Published: June 10, 2015