Funnel Basics: Why Acquisition Is So Important to Your Clients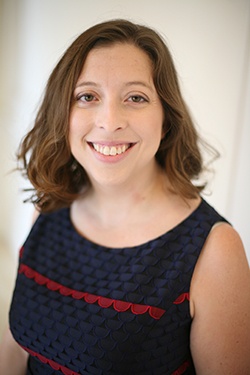 Jen Adams
Welcome, welcome, welcome!
This week, we're going to dive into one of the fastest-growing opportunities for writers – acquisition funnels. By the end of this week, you'll understand all the basics – key terms, funnel pieces, overall value – and see how to turn this kind of project work into serious cash.
Let's start at the very beginning – what is an acquisition funnel?
An acquisition funnel is a system to turn passing interest into a new sale (and, preferably, multiple sales).
Simple enough, right? And yet, it speaks to one of the biggest issues marketers have – connecting with new customers!
For many companies, their single biggest cost is the cost of acquiring a new customer. Acquisition – the official marketing term for this process – can be very expensive.
Each new customer has their own "acquisition cost" – the amount of money that must be spent on advertising to bring them in the door.
For online marketers, it usually starts with lead generation – the process of attracting attention and collecting emails. So, a company will pay for advertising to earn clicks, new subscribers to their free e-newsletter, or fresh emails collected in exchange for a downloadable report.
And – though this might surprise you – most businesses are willing to lose money doing these lead generation campaigns, because they're counting on follow-up marketing to turn fresh interest into a paying customer.
Sadly, this is where a lot of companies stumble. They spend a ton on attracting interest and getting new names for their mailing list, but they don't really invest in their follow-up. As a result, their new names don't convert into new customers.
With no sale, there's no profit. And nothing is more depressing to a company than 1,000 new leads who generate negative net profits, after costs are considered. Because, even if you're getting a lot of fresh interest, no business survives long running in the red.
This is where funnels come to the rescue …
With an acquisition funnel, there's an immediate follow-up built into that first point of contact. Here's a basic example …
Say you're interested in vacationing in Tahiti. So, you download a special report, "6 Ways to Save on Your Tahitian Vacation." Immediately after you download the report, you're taken to a "Thank You" landing page that offers you the chance to subscribe to BudgetSmart Tahiti magazine. And, because you've downloaded the report, you can get the magazine for 50% off right now.
Done right, this kind of follow-up feels like a natural next step for you as an interested vacationer. But, for the company behind the campaign, the difference is HUGE.
Even if only a small percentage of the people who view the magazine offer take them up on the deal, it could tip the scales from a money-losing acquisition campaign to a break-even or even profitable acquisition experience.
And, if you're the writer who brought that idea forward … trust me, you've got a new best friend!
Tomorrow, we'll talk the key parts of an acquisition funnel. For now, I'd like you to think about some of the companies you've interacted with recently …
When you showed interest in them, was it a purely one-time experience? Or, did the company offer you something else right away? How natural did it feel? Share your experience in the comments.

The Professional Writers' Alliance
At last, a professional organization that caters to the needs of direct-response industry writers. Find out how membership can change the course of your career. Learn More »

Published: June 15, 2015