How to Face Your Fears and Find Solutions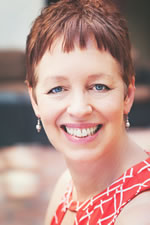 Chris Allsop
I'm thrilled to join you this week in The Writer's Life. And I'd like to begin by asking you a question …
Have you ever experienced thoughts like the ones below?
"I'll never feel comfortable approaching clients."
"How will I ever write something that my client likes?"
"I could never quote someone $10,000 to redo their website."
If thoughts like these have crossed your mind, you're not alone.
As I've grown my business, I've had the good fortune of meeting many copywriters, from beginners to masters, and every level in between.
And, I guarantee, fear is one feeling we all experience at one time or another.
However, it's completely OK to be afraid. Here's why …
When you're building a business, you're doing something new. You're stepping out of your comfort zone.
So, occasionally feeling some discomfort, apprehension, or fear is normal. It means you're stretching your boundaries. Better yet, it also means you have an opportunity to grow.
The question is … how do you deal with it?
When I began my copywriting journey, life became busy, to say the least. With a full-time job, three kids, and the usual dust bunnies to clean, my hands were full.
As time went on, I began to resent fellow copywriters who had already made the leap and launched a successful freelance business. I told myself, with a dose of self-righteous indignation, "Well, they don't have a full plate like I do! If they did, they wouldn't be as successful. They wouldn't have been able to make freelancing a full-time career."
Then, one day, it hit me.
I was making excuses. And, I was doing it because of fear. I was afraid I would never reach my dream of having a full-time freelance business.
I realized I had to face my fear head-on and accept it.
With this acceptance, I was now in a position to do something about my fear. I wasn't sure how I would do it, but I was willing to believe I could find time to build my business.
I also decided I would be grateful for the time I had, rather than resenting it. And, equally important, I became willing to find new ways to get things done.
The first thing I did was to stop telling myself, "But I don't have time!" Whenever I caught myself slipping into old patterns, I would say, "I have time to get the important things done."
Just doing this consistently helped me to relax and feel more confident.
Over time, I took several other steps to free up time for my business. One of the most important was talking with my husband. We divided up chores differently, and found some creative ways to get things done.
My point is, once I faced my fear and became willing to be open to new solutions and ideas, I found new ways to accomplish my day-to-day tasks, which created more time for writing.
And, this leads me to the first lesson I'd like to share with you …
Be open to accepting your fears and then willing to find new solutions.
The good thing is, you don't have to have all the solutions right away. In fact, you probably won't. However, you can start simply by being willing to find them.
To begin, I suggest writing your fears in a journal. Ask yourself, "Why am I feeling this fear?" Write down the answers as they come to you. Be open, and you may be surprised at the root cause of your fears. By acknowledging them, you're able to make real, lasting change.
Then, consider what you're willing to do. Write your "willing" statements down, too. Choose statements that resonate with you, such as, "I'm willing to believe I can talk to clients. I'm willing to believe I offer a valuable service they need."
Finally, take action by picking one fear that's really holding you back. Decide on one or two action steps. Start there, and be open to changing or adding more action steps as you go.
You'll have to be persistent. But eventually, step by step, it gets easier. You'll start seeing solutions you didn't notice before. Ideas will come more readily. Better yet, you'll feel more resilient and happier. And, that's critical for having a successful freelance business.
So, what's your biggest fear? Share it with me here, and we'll face it together. After all, our similar challenges are often solved with shared solutions.
And tomorrow, we'll cover one of my favorite lessons – an easy way to get your first client.

The Professional Writers' Alliance
At last, a professional organization that caters to the needs of direct-response industry writers. Find out how membership can change the course of your career. Learn More »

Published: July 13, 2015