What it Takes to Make it as a Freelance Copywriter in 2015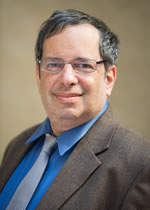 Bob Bly
Bob Bly here, guest editor of The Writer's Life this week.
Katie asked me to share with you what I believe it takes to make it as a successful freelance copywriter in 2015. It's what I'll be focusing on during my two Bootcamp presentations in October, and I hope to see you there.
In my keynote presentation, I'm going to talk about …
15 ways the copywriting business has radically transformed over the past few years – and what it means for you.
The enormous new opportunities for copywriters created by the Internet.
My fool-proof litmus test for knowing whether you can earn six figures from a writing specialty.
How much money are freelance copywriters really earning today?
The 80/20 rule to a profitable and satisfying writing career.
The 10 best and worst things about freelance copywriting in 2015.
How to gain financial security as a freelancer with multiple streams of income.
10 steps to launching your successful copywriting business.
And more.
But, the fact is, if pressed, I can boil down the keys to freelance writing success to just three essential items …
First, be really good.
When I launched my freelance copywriting career in February 1982, there were so few freelance copywriters that you could make a nice living even if you weren't really that good.
In 2015, the market has been flooded with a new generation of newbie copywriters, so you face stiff competition.
Therefore, it's not enough to be just okay. You have to be really good. Not great – few of us are – but really good.
You've already taken a big step toward getting good by studying with AWAI. Many freelance copywriters I talk with are not AWAI members. So, you have a huge advantage over them.
In addition to studying copywriting, you also have to practice – to write a lot of copy. This can be a combination of assignments for AWAI programs and other training, as well as actual promotions written for real clients. In my second presentation at Bootcamp this year, I'll show you how to get those first clients.
Second, be dedicated.
Again, when I was starting out as a freelancer in 1982, a lot of copywriters had contempt for copywriting! They did it grudgingly to make money to support what they considered their "real writing" – books, novels, plays, poems, screenplays, whatever – which most never made a dime at.
I always put copywriting first and became a lifelong student and practitioner of the craft, doing it with gusto and enthusiasm. You should, too.
Third, find the right niche.
You can be a generalist. But specialists get paid more, are more in demand, and have an easier time getting clients and assignments.
How do you pick a niche? By asking yourself and then answering a few key questions. Namely, what are you passionate about? What interests you most? What do you know?
What is your education? Your work experience? Your specialized skills and training?
Then, determine which of these areas the market will pay you handsomely for. To paraphrase Aristotle: "Wherein the intersection of your interests and the needs of the public lie, therein lies your vocation."
Tomorrow … how to get around having to compete with the top pros.
But for now, please take a minute to share your comments and questions here. What are your specialized skills and interests? How dedicated are you to turning that into a successful copywriting career this year?
About the Author:
Bob Bly has been a copywriter for 36 years, is the author of 85 published books, has a BS in chemical engineering, and writes both B2B and consumer direct response. McGraw-Hill calls Bob "America's Top Copywriter."

The Professional Writers' Alliance
At last, a professional organization that caters to the needs of direct-response industry writers. Find out how membership can change the course of your career. Learn More »

Published: August 24, 2015