Your Writing Career Starts with a Dream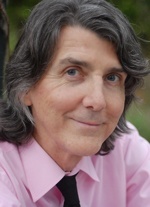 Gordon Graham
Hello, you crazy dreamer!
I don't mean anything negative. I love dreamers. Look around you, almost everything you see started as someone's dream.
How about a box that lets people talk to one another across the miles! Through wires strung up to everyone's house? What a crazy idea in the late 1800s!
But Bell did it, and the phone companies have generated trillions of dollars for more than a century.
How about doing it all over again, this time with no wires? That's nuts! But 6 out of 7 people on earth now have access to mobile phones.
It all starts with your dream …
Do you have a fantasy? A secret ambition? A daydream your mind often drifts back to?
Is your dream to earn your living as an independent copywriter?
If so, I invite you to take a few minutes today to step into your dream. See it, feel it, smell it, and taste it.
What's your routine? Do you bounce out of bed with the rising sun, or sleep in? Do you have a leisurely breakfast and a lingering coffee? Or do you clatter around helping your kids get out the door?
When it's time to work, do you bring your laptop out to your deck? Or step into your office, filled with sights and sounds to inspire you?
What else do you dream of … avoiding your commute? Escaping the boredom of your job? More time with your family? Or being there so your kids don't come home to an empty house?
Using the creativity you feel, even though your job doesn't call for it?
I know I did. And like me, you can follow those dreams.
There's just one catch. The only way to make your dreams come true is to get busy.
Consider Sheila C.
Sheila C. is a persona we'll use to show how to move closer to your dreams.
Sheila is 34 years old, living in Chicagoland with her husband and three-year-old son. A couple years back, she returned to work at a health insurance office.
But it's tough. She pays $1,000 a month for daycare, plus hundreds more on her car. She's not getting enough sleep. And she's not seeing enough of her son or husband.
She often wonders if it's even worth it.
Sheila dreams of staying home with her son in the mornings, then walking him to his grandmother's in the afternoon, while she works part-time from home.
And, with the money she saves on daycare and transport, she could earn much less and still come out ahead.
What's your dream?
You've heard from Sheila. Now, why not write down your own situation? Include everything you're dissatisfied with. Then write down how you dream of making it better.
Share your comments here.
Tomorrow, I'll describe the easiest way to make your dreams come true, by jumping into B2B content.

The Professional Writers' Alliance
At last, a professional organization that caters to the needs of direct-response industry writers. Find out how membership can change the course of your career. Learn More »

Published: August 17, 2015