Key Differences in "Easy" Versus "Harder" Copywriting Projects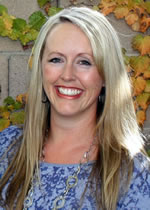 Mindy McHorse
Welcome back! Yesterday, I encouraged you not to sell yourself short as a copywriter.
In the name of busting down barriers to copywriting, the myth I'm taking on today is this: That all types of copywriting projects are equally easy.
It's important to recognize, especially if you're just starting your writing career, that some forms of copywriting are simpler than others. Some require more input than others. And some are worth vastly more than others.
Forms of copy CAN be easy, like blogs, editorial content, and emails. Others are harder and take more skill and experience, like white papers, sales letters, and lead generation.
The amount of feedback and review involved in each project is usually a direct reflection of the project's complexity—and, in turn, its value.
For example, writing out a week's worth of social media posts can earn you between $50 and $250 for your effort. Once you've established yourself with a client (meaning you've gotten to know them, and they've gotten to know you), you'll probably be posting on a regular basis without needing to get pre-approval for your posts.
If you write emails for a client, you'll generally interact with one or two "point people" who approve your idea and edit your final content, and then your work will most likely go through a copy editor before being published. Fees there are slightly higher, ranging anywhere from $100 to $400 per email.
Once you venture into the territory of the bigger, more lucrative projects, you'll go through several more revisions and levels of approval.
For example, a direct-mail sales letter (ranging anywhere from $2,000 to $20,000 plus royalties), can go through multiple rounds of revisions. You'll generally get signoff from several people in your client's company, as opposed to just one point person. Your copy may even go through group reviews and mini-tests to make sure it resonates with the prospect before your client rolls it out to their full list of customers.
Here's a list, ranging from least complex to most complex, of some of the more popular copywriting projects:
Pay-Per-Click Ad Projects ($25-$250 per ad with keyword research provided, $75-$350 per ad if you prepare the keyword research)
Blogging ($50-$500 per post)
Social Media Posts ($50-$250 for a week's worth of posts)
Online Articles ($200-$400)
E-newsletters ($100-$300)
Promotional Emails ($250-$1,000)
Video Scripts ($200-$300 per screen minute)
Landing Pages ($450-$1,000)
Sales Letters ($2,000-$20,000, plus royalties)
Don't feel like you have to work your way through the list to get up to the more lucrative levels of copy. But, it is a good idea to understand the different forms, so you can turn one project into six—not to mention making a lot more money. I'll go into this more tomorrow, when I cover our next myth.
Based on the list above, pick the top three areas you'd like to write in … and focus on growing your writing business in that direction.
In the meantime, does it make it easier to know you can start with smaller projects and work your way up? Please share your thoughts below.

The Professional Writers' Alliance
At last, a professional organization that caters to the needs of direct-response industry writers. Find out how membership can change the course of your career. Learn More »

Published: September 30, 2015