How to Overturn the Myth That Copywriters "Just" Write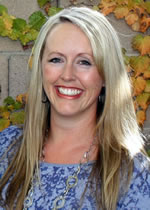 Mindy McHorse
It happened again last week, at a pool party for a good friend. I found myself chatting with my friend's father, a jolly fellow I've gotten to know over the years.
"So, Mindy," he asked. "Are you still dabbling at writing a little on the Internet?"

I swallowed my lemonade. "Um, yes. I'm still doing copywriting
for—"

"You know," he said, interrupting me. "I think it's great you kids these days have a place to put all your stories."

I smiled and excused myself to get more pie.
The thing is, I've had this conversation with my friend's father—and lots of people like him—many times over.
Maybe you've been there yourself, trying to explain exactly what a copywriter does. First comes the "No, we don't work with lawyers on copyrights" explanation. And then the, "Yeah—you really can make a living doing this" conversation.
There are several illusions surrounding copywriting as a writing profession. So this week, I'm going to overturn the five biggest myths about copywriting and shed light on what copywriting is and isn't.
And while it's not essential that people like my friend's father ever understand what we do, it is important for you to have these facts in your back pocket. That way, you can lay a stable foundation for your own writing career, since you'll be better able to recognize pitfalls and opportunities.
Let's start with Myth #1: "Copywriters just write."
Well, if that were true, we'd still be having a lot of fun … but we wouldn't be earning nearly as much, or even have much access to real money-making opportunities.
Stereotypes for writers range from air-headed creatives to dark and brooding geniuses to someone who refuses to adapt to the regular working world.
None of those is true. (Though, I'm tempted to cut a few words from the previous line to describe writers as, "Creative geniuses who adapt differently to the working world.")
That line is true for copywriters as well. We're creative by nature. We're not all geniuses, but there are many approachable geniuses among us—Herschell Gordon Lewis and Bob Bly, to name a few.
And while we don't follow the schedule and norms of the regular working world, copywriters certainly have the capacity to work hard. Six-figure businesses don't just fall from the sky, after all.
The difference is, we do our work on our own terms.
Beyond wordsmithing, that work includes playing a vital role in the content marketing industry, estimated at over $118 billion and growing, according to eMarketer. Our words can turn entire businesses around, grow revenue, harvest donations, bring attention to important needs, and build loyalty for brands and causes alike.
Whether copywriting is your profession or your aspiration, there's a host of pseudonyms you can explore depending on where you plan to focus your writing efforts, from "professional content creator" to "inbound marketing expert" to "content marketer."
And, here are some of the specific areas you can focus your writing expertise:
Blogs
Social media
Articles and editorial
Direct-response sales letters
eNewsletters and print newsletters
In-person events
Case studies
White papers
Fundraising appeals
Videos
Online presentations
Webinars
Infographics
Research reports
Microsites
Magazines and digital magazines
eBooks and print books
Mobile apps
Podcasts
Annual reports
Games/gamification
Emails and autoresponders
Lead generation
Search engine optimization
If anybody ever questions the writing path you're on, share the above facts and writing paths to overturn their misconceptions. It's not always worth getting into (as with my friend's father—I'm fine knowing he thinks I'm just another happy writer!). What's most important is that you understand the enormous value you contribute to the world of communication.
I'm curious now—have you ever had a funny or awkward conversation with someone trying to understand your career as a writer? Please share your story below.
Tomorrow, I'll be back with Myth #2 about the world of copywriting, which will help you stand out from all the "pseudo" copywriters out there.

The Professional Writers' Alliance
At last, a professional organization that caters to the needs of direct-response industry writers. Find out how membership can change the course of your career. Learn More »

Published: September 28, 2015