What Archimedes Knows About Living the Writer's Life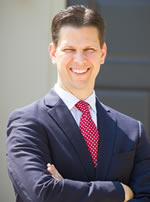 Joshua Boswell
Hello! Joshua Boswell here.
Living the writer's life is all about having a great income and time to enjoy your treasures.
It's about living without money stress.

It's about spending time with loved ones and making great memories.

It's about doing good in this world of ours.

It's about having fun toys and seeing fun places with fun people.
To paraphrase my mentor, Bob Bly, it's about the freedom to do what you want, when you want, where you want, with people you love … and not stress about the price tag.
Let me tell you a secret …
To live that kind of lifestyle, you must have massive leverage in your life.
What do I mean by leverage?
I mean, there are only 24 hours in a day. If everything in your life and in your business depends on you doing it, then you'll never have a great lifestyle.
For example, if the only time clients hire you is when you contact them, then you're in trouble.
As soon as you start writing, you stop contacting new clients, right?
That means, as soon as you're done with a project, you're back to square one.
I call this evil and painful cycle, "The Copywriter Bondage Cycle."
You're in bondage to your own efforts to land a client.
As long as there's a 1-to-1 ratio between your personal efforts and your getting a high-paying client, you're stuck. The cycle looks like this:
Find Client >> Close Client >> Do Project >> Finish >>
Find Client >> etc … (forever and ever!!)
Sadly, that is the way too many copywriters eke out their living.
You want to live the writer's life, right?
Yes! Of course you do! That's why you signed up for this gig.
So … you must have leverage.
You need a system working for you! Your system should automatically …
Attract potential clients …
Filter out the duds (the ones that pay low and use up all your time … yes, they are out there … you can find them on sites like eLance!) …
Get them really excited to work with you …
And deliver a line of eager buyers, ready to hire you with projects and check in hand.
That's leverage.
I call it "The Copywriter Freedom Cycle" … and it looks like this:
Create System >> Auto Attract Clients >> Create Client Flow and Waiting List >> Do Project >> Cash Check >> Do Project >> etc … (forever and ever!!)
Do you think highly-paid writers like Bob Bly, John Carlton, Clayton Makepeace, Richard Armstrong, and John Forde are running around trying to find clients? Nope.
They have enough … and to spare! (Clients chase them, believe me.)
Remember what Archimedes said about the power of leverage?
"Give me a lever and a firm place to stand, and I shall move the earth."
Compare that to the Greek god, Atlas … he had to carry the whole world on his back!
Abraham Lincoln said,
"It's not the weight that breaks you, it's how you carry it."
This week, I'm going to give you a lever … and a firm place to stand.
It's my simple 3-step marketing plan that anyone can understand and implement.
Each day, I'll give you one action item you can use to begin putting the system to work for you.
Before we begin, let me give you fair warning …
The system is simple and it will bring you the writer's life … but you must first build it.
That means there's going to be some work involved. Nothing painful … but it's going to be work nonetheless.
So, if you don't mind rolling up yourselves for a while so you can really live your dreams down the road, this week's series is likely to be the most exciting read of your life.
Are you ready? I'll show you exactly how it's done, OK?
Let's begin!

The Professional Writers' Alliance
At last, a professional organization that caters to the needs of direct-response industry writers. Find out how membership can change the course of your career. Learn More »

Published: September 14, 2015