Video:


Congratulations to AWAI's
2015 $10K Challenge Winner!

Every year, dozens of AWAI members submit copy to help promote AWAI programs and resources as part of the $10K Challenge. The copywriter responsible for the best-performing copy is selected as the winner.

In 2015, the honor goes to Julie Hassett, who was recognized at this year's FastTrack to Copywriting Success Bootcamp and Job Fair.

As part of her win, Julie secures a $10,000 contract with AWAI – that's $10,000 worth of assignments over the next year, working directly with the AWAI marketing team.
"It's such an incredible honor to be AWAI's $10K Challenge winner this year! It represents a true milestone in my career. Just four years ago, I began studying AWAI course materials … determined to be a working copywriter. And now, I have the distinct pleasure of writing enough successful copy to warrant winning this challenge. I can't wait to continue working with AWAI and honing my copywriting craft alongside the best in the business!" says Julie, who's also a member of the Circle of Success."
Congratulations, Julie! Everyone at AWAI can't wait to work with you over the next year.
Julie specializes in the financial niche, having written for InvestorPlace Media, The Motley Fool, and other clients. She is currently a full-time copywriter for Money Morning, an Agora, Inc. affiliated financial publisher. She had experience in that industry when she worked in equity sales and trading in her old 9 to 5 job at a large bank, which she left to focus full-time on copywriting in early 2014. To secure her $10K Challenge win, Julie wrote the promotion for Bootcamp, which is in its second year running.
Julie is familiar to many AWAI members, having written several articles with tips for growing a profitable freelance business for The Writer's Life and Barefoot Writer.
Ready to enter next year's $10K Challenge? It's open to all active AWAI members, and you can get all the details here.
Ending Soon: Get AWAI's Entire Home Study Catalog for "Pennies on the Dollar"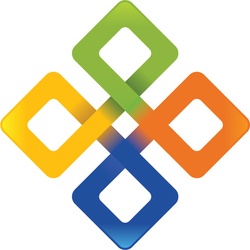 Our most popular offer of the year is ending …
This is your last chance to enjoy lifetime access to every book, guide, resource, home study course, and program AWAI offers for 91% off. That's over 100 items, valued at $40,000+. Plus you get all our future resources, no you need never pay another penny for one of our business tools.
Sign up for AWAI's best value deal at the lowest possible price.
Published: October 17, 2015