A Simple Way to Manage Multiple Clients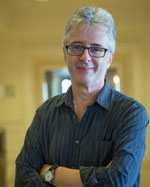 Nick Usborne
In the first article in this series we talked about how you can tap into ongoing retainer deals as a social media writer, even if you are just starting out.
In the second article we looked at the four-step process you'll use to pick up your first social media client.
Today I'm going to show you how to organize your work and set up a process that allows you to manage multiple clients at the same time.
And yes, all of those clients will be paying you a fat monthly fee, like clockwork, every month.
OK, let's get started.
1. Get a second monitor.
I don't usually offer advice on what kind of computer hardware to buy. But if you're going to make money as a social media writer, you'll quickly find that having a second monitor on your desk is indispensable.
If you have one already, that's great. If not, get one. They're really inexpensive these days.
Why the second monitor? We'll get to that in a minute.
2. Use scheduling software.
When it comes to listing your clients, their social networks and your responsibilities over the course of each day, week and month, you can do that with a combination of a calendar tool – like Google Calendar – and one or two spreadsheets.
One thing I like about Google Calendar is that I can set alerts to warn me in advance of whatever I have scheduled for the day. Those alerts pop up on both my computer and my phone.
You can also create multiple Google Calendars, using one for each client.
Now you can set up alerts for everything you need to do each day for each of your clients. Everything is organized. You always know what's up next.
3. Download a social media management tool.
There are tons of these tools available, but the one I recommend and use myself is Hootsuite. There is a free version, but I suggest you go for the Pro version, which costs under $10 a month.
What can you do with Hootsuite?
Well, the first thing you do is set up a dashboard with all your clients' network feeds. This way you can see exactly what is happening, all of the time, all in one place.
This is what your second monitor is for.
Use your main monitor for your regular work, and your second monitor for Hootsuite. You can manage 90% of all your social media work through that one interface.
4. Manage and automate your updates and posts.
Sometimes you have to work in real time as a social media writer. For example, when you respond to someone's tweet on Twitter or question on LinkedIn, you want to jump on it right away.
But a lot of your work can be scheduled ahead of time. For example, your client might say they want to announce a new event or deal on Friday. They give you the graphics and info.
Create the posts and tweets for Twitter, Facebook, Google+, LinkedIn and Instagram – these are all supported within Hootsuite – and then schedule them for Friday.
You can even schedule them for next week or the week after. Schedule the follow-up posts and tweets as well.
In other words, a huge chunk of your work can be scheduled in advance. Only a small part of it requires that you watch your clients profiles hour by hour.
And yes, there is a Hootsuite App, so you can keep an eye on things while you're out for lunch or sitting on the beach.
And if you run out of ideas for your next tweets, Hootsuite will make some suggestions for you, based on your client's topic and industry.
What all this automation means …
This level of automation means you can manage your time a lot more efficiently. It also means you'll be spending less time on your client than you might anticipate. That, of course, means you'll have time spare to take on more and more clients.
One more thing about Hootsuite. It allows you to create customized reports with a few clicks. And you can add your own business name and logo to each report. This kind of on-demand reporting will impress the heck out of your clients.
The more you, the greater your perceived value.
As we saw in the second article in this series, it isn't hard to pick up your first social media writing client. It's about reaching out to enough companies until one says yes.
Once you have worked for that company for just a few weeks, you are going to have enough experience to make picking up the next client even easier. Particularly if you can show them a few sample reports generated through your Hootsuite account.
This isn't rocket science. You can do this.
And you're going to love receiving those monthly checks!
Tomorrow we'll talk about leveraging your social media expertise to get even more work out of each of your clients.
In the meantime, be sure to add your thoughts and comments below.

How to Make Money as a Social Media Marketing Expert
Everything you need to know to become a social media marketing expert, as well as four different ways to make money using that expertise. Learn More »

Published: October 7, 2015