Behind Every Good Idea is Great Research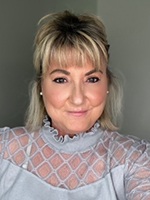 Sandy Franks
It's only day two and this year's Bootcamp has been absolutely wonderful. I am meeting so many AWAI members … even people I met several years ago are back again.
I've been encouraging everyone to make sure they don't miss Mike Palmer's speech, The Secret Psychology of Becoming A Great Copywriter: Understanding this all-important cycle will give you an enormous edge over 99% of the copywriters out there.
Most people don't know this, but I worked with Mike before he became one of the best financial newsletter copywriters in the business. We worked together on a membership product. He wasn't even a copywriter back then; he was the editor of the monthly newsletter for the membership.
He was a good writer, but an even better idea person. He always came to meetings with tons of ideas that could easily be turned into strong promotions. You'd think he was born this way. But there really isn't such a thing as natural born talent (something I'll talk more about in tomorrow's issue).
What Mike was exceptionally good at was research. That's how he generated so many ideas. It's part of the reason he's so successful as a copywriter. He can take the smallest "nugget" of an idea and turn into a BIG IDEA for a sales letter.
Let me show what I'm talking about with a sales letter he wrote for a value-oriented financial newsletter several years ago. Value based newsletters are often the hardest to sell because the types of investments recommended have a tendency to be boring. There aren't "good stories" behind the stocks, making it difficult for most copywriters to find something exciting to say.
In this instance, the editor recommended an agriculture-related stock or more specifically timber. I'm sure you'd agree that on the surface there's nothing exceptionally exciting about investing in trees.
However, Mike found a way to make it not only intriguing but also brand new. In fact he did it so well, his sales letter sold over 20,000 subscriptions within a few days.
So what nugget of an idea did he come up with to make timber resonate with readers? Through his research, Mike found that Gifford Pinchot, a renowned American forester, also served as the first Chief of the United State's Forest Service.
Mike took that little tidbit of fact and made timber-investing sound like something brand new. His headline read:
Wisconsin Paper Mill Worker Uses "Pinchot Retirement Plan"
to Collect $18,850 in One Day
I can't tell you how many days or weeks it took Mike to find that nugget, or whether he found it online or through reading books (though I suspect it's the latter because Mike is a book reader). But whatever time it took was worth the effort because his package was a million dollar success.
Like the old saying that the secret to finding good real estate is location, location, location … the secret behind million dollar controls is research, research and research.
The bottom line is that becoming a great copywriter doesn't exist without great research.
As always, I'd love to hear your thoughts. Or if you have specific questions for me or any of the AWAI staff members and writers, please don't hesitate to drop us a line below.
Stay tuned for tomorrow's issue of The Writer's Life as I'll explain why there is no such thing as natural born talent.

The Professional Writers' Alliance
At last, a professional organization that caters to the needs of direct-response industry writers. Find out how membership can change the course of your career. Learn More »

Published: October 15, 2015