Building a Network Will Jumpstart Your Success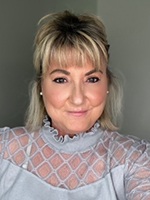 Sandy Franks
Bootcamp has officially started today. Attendees are checking in, picking up their swag bags, and getting their nametags. I've already met a handful of attendees and most have commented on how they are anxiously awaiting Bob Bly's keynote speech.
Bob is going to share with us what he's learned in his three plus decades of being an accomplished copywriter. He's written for over 100 clients, been named Copywriter of the Year by AWAI, and received a lifetime achievement award in marketing from Early to Rise.
He's appeared on dozens of TV and radio shows including MoneyTalk 1350, CBS Hard Copy, and CNBC. If that's not impressive enough, he's written over 80 books, including my favorite, The Complete Idiot's Guide To Direct Marketing.
I don't know everything he'll be sharing with us today in his keynote speech, but I'd be willing to bet that some time during his hour talk, more than once, he'll mention the people he's met and worked with throughout his career.
The truth is, almost every successful writer you'll ever have the pleasure of meeting has built their careers not only on their ability to write, but to interact with people.
It is indeed people – your connections, your network of contacts – that can make or break your career. For example, many years ago, Agora hired a marketing consultant who had been the driving force behind the then very popular financial newsletter Louis Rukeyser's Wall Street.
I wasn't sure what to expect and quite honestly a little intimidated by this man. He stood about six feet tall, had a deep voice and didn't mince words. When he came to list selection, offers, numbers, and negotiating deals, he knew his stuff.
As it turns out my nervousness was unwarranted. We got along well. He taught me some things I didn't know about list testing and I taught him things about editorial. He appreciated working with me so much that he actually helped me negotiate a more comprehensive compensation package. In many ways, he became one of my mentors.
I still have his name in my Rolodex and every now and then we check in to see how each other are doing. About five years ago, he called and asked me if I would be interested in taking over a top publishing position with another firm. I declined because I still very much enjoyed working at Agora.
I'm telling you this not to brag, but to show you the importance of making and keeping connections. That's why I'm urging AWAI members I meet at Bootcamp over the next few days to use this time as an opportunity to network … to make connections … to find people who can serve as mentors.
One of the perfect places to do this is the meet-n-greet during Job Fair. Even if you don't land an assignment right away from the companies participating in Job Fair, don't give up.
You don't know when they will need you. It may be a few weeks, a few months, or, as it was in my case, a few years, but I promise you it's worth the wait.
If you've had a similar experience as I did, I'd love to hear about it. Please feel free to drop me a line below and share your story.
Tomorrow, I'll tell you how facts — well-researched facts — will make your writing stand out and get you noticed by clients in a BIG way.

The Professional Writers' Alliance
At last, a professional organization that caters to the needs of direct-response industry writers. Find out how membership can change the course of your career. Learn More »

Published: October 14, 2015