Congrats to AWAI's 2015 Spec Challenge Winners
Every year at the AWAI FastTrack to Copywriting Success Bootcamp and Job Fair, attendees are given the chance to submit a headline and lead for any AWAI program, with the best submissions chosen to work further with AWAI.
It's always a tough decision, as there are many well-written entries. Here are this year's winners …
Jerry Bowling
Paul Hanson
Sherri Caldwell
Pauline Longdon
Li Vasquez-Noone
For Li, this was the culmination of years of concentrated effort: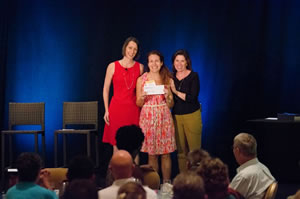 "This was my 5th Bootcamp, umpteen specs submitted over the years, and my first win. A combination of continual study and practice to improve my writing, finding a good idea, and putting in the hard work of writing the specs. It finally came together! Stick with it, it'll happen."
Jerry, who's just starting his freelance career, was surprised – in a good way: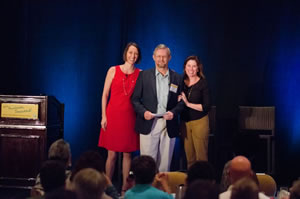 "I kind of felt humbled among 400 other participants at Bootcamp who wanted to win just as much as I did. I almost didn't believe it even after seeing my headline projected up on the screen … it took a moment for me to realize what had just happened. Thank you AWAI … I feel honored, encouraged, thankful, and ready to go forward and do even better."
Paul credits his win to …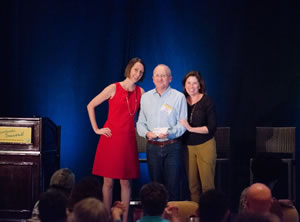 "Taking action and writing the spec in the first place. Having a clear understanding of the mission of Wealthy Web Writer [the program he wrote about] so the headline and lead could reflect the correct values and information."
Sherri studied up on her copywriting techniques before the contest and also found inspiration from another source …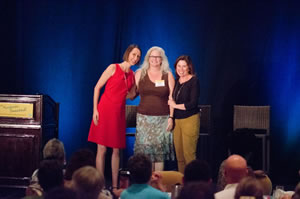 "The people I have connected with, along the way – my 'informal mentors' network (even if they didn't know it) – have been invaluable in answering all my weird questions, and provided encouragement, reassurance, and support. It was so exciting to meet all of them in-person at Bootcamp!"
Pauline almost didn't write her spec due to nervousness and insecurity but …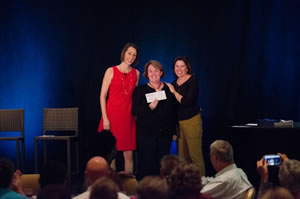 "I wasn't travelling halfway around the world for nothing. I needed to step up and submit the specs assignments. I also credit AWAI for my win. I have been copywriting for a few years now and the way I have learned was like when you learn to drive from your parents. You pick up a few bad habits. Whereas, AWAI is like going to a driving school. My copy skills are more polished now. I would never have had the confidence to submit any spec assignments without their training."
Each winner received $1,000 and was recognized at Bootcamp. Next, they'll take their copy through the peer-review process with the AWAI team. If their copy is chosen to be mailed to AWAI subscribers … they'll earn another $500 – or more – to complete the project.
Interested in participating next year? Spec Challenges are announced before AWAI's FastTrack to Copywriting Success Bootcamp and Job Fair every year and are open to all Bootcamp attendees, regardless of experience. It's a great stepping-stone for your writing business … and submitting copy for consideration is a great experience in itself.

The Professional Writers' Alliance
At last, a professional organization that caters to the needs of direct-response industry writers. Find out how membership can change the course of your career. Learn More »

Published: October 22, 2015