Why Copywriting is a Lifelong Learning Process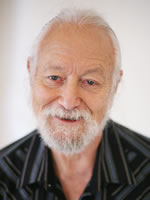 Will Newman
Cave Bear.
My wife Linda calls me her Cave Bear because I hate leaving "my cave" – my tiny rural community in the mountains of northern California.
There are only two reasons I enjoy leaving my cave – visiting family and coming to Bootcamp. (And visiting family not so much. I'd much rather they visit us.)
I love Bootcamp for two reasons. First, even though I've been coming for 10 years, I always learn something new to bolster my copywriting.
More important, I come back year after year to renew old friendships and make new ones with my AWAI and Circle of Success friends.
Let me introduce myself. I'm Will Newman, a working copywriter, currently writing fundraising copy.
I'm also the Circle of Success Master Instructor. Over the next five days, I'm going to introduce you to five of my COS friends … and have them give you a peek into their lives in COS and in copywriting.
It makes sense to introduce Chris Allsop first. Chris was one of the first members to join COS. This year marks the eighth year of our friendship.
Chris lives in Canada with her husband, two of three daughters, and five cats. She specializes in writing financial and business opportunity copy. She also uses her copywriting skills to raise money for a university.
Chris is a skilled, thoughtful copywriter and a passionate person and wants to share two parts of her life as a copywriter with you.
In her own words …
About nine years ago I got a letter I'm sure many of your readers got. It's the famous "can you write a letter like this one" promo from AWAI.

My job is a good job. But I just wanted something more … more independence. More freedom. More life. The appeal of being able to work on my own really pulled me in. So I joined AWAI and dug into the The Accelerated Program.

I thought I'd learn copywriting in a weekend, but I soon realized that it wasn't going to happen that way. But I was bitten by the bug. I loved copywriting, so I kept going.

I quickly figured out copywriting is research, absorbing new techniques, studying successful letters … and writing. But most of all, copywriting is learning. And I love learning.

I learn something new almost every day when I'm writing. Of course I learn things related to what I'm writing about. But I also learn a great many other things at the same time. In copywriting, you keep learning all the time.

The Accelerated Program talks about "glicken" – or those unexpected freebies that come with being a copywriter. Over the nine years I've been writing copy, I've gotten my share of freebies. But the biggest glicken from copywriting is everything I've learned I might not have discovered otherwise.

Why did I join COS? I know a lot of our members joined because of all of the great benefits of the program. Like having all the AWAI programs at your fingertips for free.

And I joined for those types of benefits, too. All the additional resources. But that wasn't my big reason for joining. I joined because of the seriousness of it.

I joined to prove to myself that I was serious. Serious about being a copywriter. Serious about making copywriting my real career. Serious about learning skills to be successful.

And serious about making connections with other people like me who seek the freedom of the writer's life. Those connections with other COS members, with the COS instructors, and the AWAI staff have done more to put my career in high gear than other thing I could have done.

Being in COS has brought me closer to realizing a couple of big dreams. The first is to leave my current job. I'm close to that right now, which is good. Juggling my current job and my growing copywriting career is getting increasingly difficult. As much as I love my job, I'm looking forward to leaving it behind.

My second dream? One I'm sure I share with many other AWAI members … I'm definitely going to write the book I've had inside me for a long time. What's the book on? Letting go of fear.
Letting go of fear.
It doesn't matter if you've just started on your AWAI journey to realize your dreams … or have been in Circle of Success since it started like Chris … success depends on recognizing your fears. And letting them go.
Letting go of your fears isn't just done in a moment. It's a process. A process that takes place over time … as you'll see tomorrow when you meet my next COS friend: Les.
I'd love to hear from you about today's article. Why have you become a copywriter? Where are you on your success journey? What are your dreams? You can let us all know in the comment section.
Until then, remember to do the single most important thing you can do to become a successful writer of any kind: Write!

The Professional Writers' Alliance
At last, a professional organization that caters to the needs of direct-response industry writers. Find out how membership can change the course of your career. Learn More »

Published: October 26, 2015