The Copywriting Peer-Power Group That Started in a Hot Tub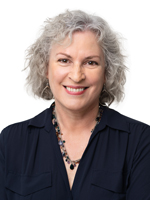 Pam Foster
There we were … it was a warm October 2005 evening, and we were sitting in a hot tub at the Marriott Hotel in Delray Beach, Florida: me, Tom, Becky, Linda, and Jim. We were reflecting on our experiences from Day 2 of our very first AWAI FastTrack to Copywriting Success Bootcamp. We discussed the skills and concepts we were learning, and shared what inspired us from the excellent talks we had heard.
We were all new to copywriting, coming from various walks of life. I was a corporate communications professional, stuck in cubicle "hell." Tom was a firefighter, Becky was a marketing professional, Linda was a public relations pro, and Jim worked in logistics at one of the GAP company warehouses.
We had been bumping into each other at different sessions and breaks … and somehow we formed a bond while unwinding that evening in the hotel's hot tub. Now that I think back on that evening, I realize that we were all at our mid-career point, embarking on a similar mission. Each of us had a vision of becoming professional copywriters, getting out of our current ruts and living the writer's life.
The concept of being freelance direct-response copywriters was new to each of us … and we knew we had a learning curve ahead of us. So, as odd as it may sound … in that hot tub on that Thursday evening, we decided to form a committed group to help each other make serious progress in skill development (one of the 5 Phases of Copywriting Success; more on that to come this week).
I'm not sure who came up with "The Delray Motivators" as our name, but it was perfect! We had met in Delray Beach, and we were motivated to grow together as professional copywriters.
The Delray Motivators stayed in touch through email during the following years and cheered each other on as we each took on new prospects and new projects. We found strength in that group, and we each embarked on our own versions of the writer's life, knowing we had a team behind us.
At any time, one of us could say to the others, "What do you think of this headline? What sounds better … email subject line A or B? Can you take a look at my website and let me know what's working and what isn't?" It was enormously helpful to each of us.
Suddenly the solo learning pursuit became a team effort!
No more studying and working alone at home, with family members and friends who didn't understand what we were trying to do. At last – people who got it!
Now, ten years later, that single hot-tub moment stands out as a major turning point for me. With my Delray Motivators by my side, I knew I could count on support whenever I got stuck on a headline or needed help with the flow of my copywriting. I knew I could ask the others what they were doing to find high-paying clients. I found comfort and inspiration in the others' input.
If you're just starting out, making the transition to a full-time copywriter, you don't have to go it alone, the slow way.
I highly encourage you to find a peer group of your own, so you can accelerate your progress and become a professional copywriter MUCH FASTER.
You may find your peer group on one of AWAI's lively social media platforms (LinkedIn and Facebook), where you can see which fellow copywriters are helping each other or chiming in with enthusiasm … and start making connections with them.
You may also find a group at one of AWAI's live training events, such as the upcoming Web Copy Intensive, where you can meet peers in person.
Or, you may find a more formal group of peers who are in the same boat as you, ready to be part of something big that brings immense career satisfaction as quickly as possible. (This is AWAI's Circle of Success program, where I'm an instructor.)
Tomorrow, I'll review the 5 Phases of Your Copywriting Success and explain how each phase involves working with peer power to supercharge your progress.
In the meantime, let us know how peers have made a difference in your life to this point … or let us know your thoughts on this topic in the comment section.

The Professional Writers' Alliance
At last, a professional organization that caters to the needs of direct-response industry writers. Find out how membership can change the course of your career. Learn More »

Published: October 19, 2015