Copywriting Success Includes What You Know AND Who You Know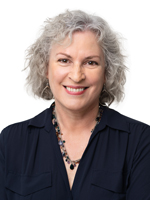 Pam Foster
Happy Friday! I've had a great time filling you in on the amazing benefits of "peer power" and how it supports your dream of becoming an A-level copywriter as quickly as possible. To recap …
On Monday, I told the story of a copywriting peer group that formed in a hot tub … and how that group became a support team for each member as we grew together.
On Tuesday, I revealed the 5 phases of your copywriting success and how each one can be boosted when you're part of a peer group.
On Wednesday, I described what it's like to leap forward in your skills by getting personal guidance from master copywriters.
On Thursday, I gave you some ideas about the importance of making the right connections to speed up your mission.
Today, I'd like to end my guest column with a personal observation about making a life as a professional copywriter. I'll also introduce you to Julie Hassett, who shot up to financial copywriting superstardom very quickly, even through she had started with NO experience.
I'm hoping that by giving you a brief glimpse into what my work life is like, you'll be inspired to follow your hopes and dreams in this career path.
Here's what my work life is like now.
I regularly get to write web pages, email campaigns, blog posts, e-newsletters, articles, and many other types of materials. Every day I work on a wide variety that's never boring. It keeps me hopping!
Mainly I work in an industry I adore … the veterinary and pet industry. With my dog at my feet, each day I'm helping veterinary practices learn how to market themselves, get the continuing education they need, and grow their revenues. I also help pet and veterinary companies reach their prospects more effectively and bring in more business through my work.
I do all this from a cozy home office where I can focus on being effective and productive, without the interruptions of corporate cubicles.
I earn a very good living … more than I ever imagined, and I can take on more projects as needed whenever I'd like to boost my income.
And finally, I get to teach aspiring copywriters how to attract clients, offer amazing services and provide exceptional results, especially in a niche industry that suits them.
Not a bad way to make a living, right?
Well, a big reason I can enjoy my version of the writer's life is due to my connections with the right people … and it can be this way for you too.
Copywriting can be a quiet and isolated journey, but you're NEVER alone when you're part of a community of peers and master copywriters.
First, when you're part of a solid group of fellow copywriters, you have an entire family behind you, including seasoned pros and newer copywriters. There's nothing like asking for input and getting enthusiastic and helpful replies.
Just ask Julie Hassett. She used the peer-power approach to becoming a financial copywriting superstar.
Just three years ago, Julie was in the same place you may be in, wondering how to make a great living as a copywriter as quickly as possible.
She wasn't a professional copywriter, but she wanted to be. She saw the many benefits of living the writer's life on her terms. No more corporate office for her. Instead, she envisioned a professional life where she calls the shots and makes a great income.
Today, Julie is a sought-after copywriter specializing in the financial niche, writing sales pages, web copy, e-newsletters, email campaigns, and direct mail packages. She has written for The Motley Fool, InvestorPlace Media, Rubicoin and EscapeArtist.com, to name a few.
In addition, she wrote an AWAI FastTrack to Copywriting Success Bootcamp promotion that surpassed all previous registrations results. And, she was just named AWAI's 2015 $10K Challenge winner at Bootcamp last week. She really knows her stuff!
Let's find out what Julie has to say about the turning point in her career … and what her story can mean to you.
Julie, what was your copywriting career mission or business path back in 2012?
Julie: "I worked in finance. I was on a sales team on the institutional side of banking. I went into the office every morning at 5:30 AM. I was tired all the time and yearning to have a job where I could work from home and create my own schedule. I discovered copywriting and started looking into it. I knew one working copywriter at the time and she referred me to AWAI.

I began receiving AWAI emails right around the time they were opening Circle of Success up again at the end of the year. I took a leap of faith, made a strong commitment, and joined in November of 2012."
What did you think about the training and other resources you received?
Julie: "The introduction to the art of copywriting was invaluable. I knew virtually nothing going in. The live classes were so helpful because I could ask questions, get my work critiqued, and take part in peer reviews.

All of a sudden, my future in copywriting seemed limitless!"
Spectacular! What was the biggest change or achievement you gained as a result of this peer input?
Julie: "It helped keep me committed to my goal of becoming a copywriter. Since it's structured, you don't have to rely just on yourself to stay motivated. For me, that was necessary at the time. And I got a solid foundation in the craft of copywriting. I've been able to build on that ever since.

Finally, I got an accountability partner from my first Circle of Success group. We checked in every week to keep each other on track and we're still great friends to this day."
Wow. We've often heard that peer connections are a powerful component of success … having other copywriters who are in the same boat and who get it, right? Now here's someone who stands as proof that it can make a huge difference.
We know that Julie's story is just one of many about copywriters who emerged as confident professionals in a very short time … with the help of others.
What's your copywriting dream? And how quickly would you like to get there?
The big key to achieving that dream just may be those peer connections. As in many other parts of life, it's not just WHAT you know … it's WHO you know. Start looking for those connections now.
Thank you for being with me this week! Let me know what you thought of my peer-power ideas and if the information has been helpful to you.

The Professional Writers' Alliance
At last, a professional organization that caters to the needs of direct-response industry writers. Find out how membership can change the course of your career. Learn More »

Published: October 23, 2015