COS Member Shares Her "3-G" Success Formula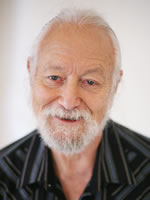 Will Newman
I'm writing this final, Friday The Writer's Life article with a sense of sadness.
I had to say goodbye to all my friends that I saw in Delray at this year's Bootcamp, including Denise Ford, Katie Yeakle, and the wonderful AWAI staff … the other presenters who've shared so much knowledge and given so much time … and all my AWAI member friends.
I'm also a bit sad because I'll be saying goodbye to you with this final article. I've enjoyed our journey together over the past week as you've gotten to know some of my Circle of Success friends.
Today you're going to hear from Penny Hunt, a member I've known since 2007. Penny's story is similar to many of our members – maybe even similar to yours. But she has a special "lesson" to pass on.
I call it "Penny's 3-G's for Success."
Let's listen in on what Penny told me this past Wednesday …
Since kindergarten I've been an entrepreneurial spirit. When I was 5, my grandfather gave me a set of keys. I went through the neighborhood and sold them to other children for a penny apiece. My mom didn't share that spirit. She made me go to my "customers" and give the money back.

So I learned very early that it's good to have a goal. But sometimes that goal gets squashed … and you have to learn how to get through it.

I always aspired to be a housewife and mom and was very fortunate to find the love of my life to make it happen. We're married 46 years and have two independent adult children, and three lovely grandchildren now. So that dream has been a reality.

In addition to being a housewife and mom, I also worked in sales and management. I loved that life and lived it happily for many years. However, as I got older, I felt something was missing. I wasn't sure exactly what, but I was looking.

So around about 2006 I got a letter in my mailbox. I'm sure most of your readers know what I'm talking about. The "Can you write a simple letter" promotion.

Well, I've always loved writing. I knew how to write – I used it a lot in my work – just not this kind of writing. The promo fascinated me, and in 2007, I ordered The Accelerated Program. Shortly after that, I joined COS.

I decided to go to Bootcamp since it started the Wednesday after our daughter's wedding. I wrote a spec assignment prior to Bootcamp and submitted it September 7th. Advanced Financial Services contacted me to complete the package. We agreed on a fee of $5,000. Yippee!

She paid immediately. She also gave me another assignment for another $5,000 fee. What a blessing it was to have that quick 10K just prior to the wedding that pretty much had drained all we had. We are pretty much paycheck-to-paycheck people and this just made the whole experience so much better.

I've gotten a lot from Circle of Success. All the benefits, free programs, Bootcamp. All those types of things.

But the biggest benefit is one I receive everyday: The relationships I've made with other COS members. These relationships spell success for me.

There's something else I got from my COS relationships. It's the importance of Get … Glean … and Give. You can apply these "3-G's" to almost all situations in life. Not just COS. Not just copywriting. Here's how:

There are three "Gets": Get There. Get Organized. Get Started.

"Get There" means coming to the realization that "this" – whatever it is – is what you really want. In my case, it was wanting to be a successful copywriter.

"Get Organized" means planning what you'll need to Get There: The programs, the webinars, the success plans, that kind of thing.

And "Get Started" is exactly that. Once you know where you want to be and have the resources you need, you have to act! You can't let the program sit on the shelf. You have to pick it up and study.

"Glean" obviously means pulling what you need to succeed from the resources you've identified. Glean from personal contacts, presentations, AWAI programs. Glean from whatever takes you closer to where you want to be.

And then the "Give." This might not be so obvious, but it's as important as the other two. Give back to the people who support you. Give back to your community, to your church, to other people who need your help in one way or another.

Giving back makes everything else worthwhile.
I've loved sharing my COS friend's experiences with you over the past five days. Please let them (and me) know what you've taken away from our chats. You can let us know in the comment section.
I hope to see you in these pages again some day soon. Until then, keep writing!

The Professional Writers' Alliance
At last, a professional organization that caters to the needs of direct-response industry writers. Find out how membership can change the course of your career. Learn More »

Published: October 30, 2015