From "Volunteer" Copywriter to Paid Projects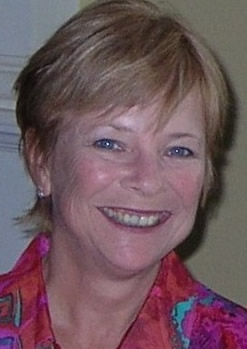 Patricia Thoresen had been voluntarily copywriting for years, helping organizations she's involved with increase membership and raise funds. But recently she's started on the road to earning an income from her freelance work with her first paid client — her volunteer experience paving the way. It's the Green Valley-Sahuarita, Arizona Chamber of Commerce and the related Southern Arizona Tourist Council. The initial project started small, but things quickly escalated.
"The President and their board have developed a Tourism Office that is visited by over 8,000 people yearly — people who are seeking out information about the many natural, historical and recreational sites of Southern Arizona," says Patricia.

"The project began as writing a proposal for the landing page of the above mentioned Southern Arizona Tourism Council. I was requested to create this landing page that could be connected to all of the various members' websites. The goal was to promote tourism and travel business in this southern Arizona region and to bring a reinvigorated focus to the unique qualities of this sometimes neglected part of Arizona."
As happens sometimes, the scope of the project changed after Patricia started work. Instead of merely a landing page, the client wanted to develop a whole separate website. Patricia took it on, designing the headlines and format for the home page, and wrote six pages of content for "subpages" and designed those pages, too.
There is a lot of work ahead. But Patricia is looking forward to it. Although this is her first paid project, this isn't Patricia's first time writing copy. She has years of experience in this line of work, thanks to her previous volunteer efforts working on the boards for numerous nonprofit groups: growing memberships and participation by writing emails, newsletters, articles, and press releases. She's also maintained the website for her photography club and created two websites in the past year.
"I was very excited and looked forward to actually making some money doing what I loved doing for so many years," explains Patricia. "Naturally I was nervous about 'producing' a great proposal, but reminded myself of what Joshua Boswell emphasized in Launch Your Writer's Life in a Day, which I attended in Phoenix last March, 'Keep it simple' and rely on the experts that I've studied in AWAI programs. I also knew before I left that first meeting with my new client how I would approach the project because I envisioned the Landing Page assignment in Web Copywriting 2.0."
For Patricia, it's all about finding her own writer's life and enjoying its benefits. Plus, she'll be able to spend time with her husband, who's been working at home for years.
"I would like to see if I have what it takes to be a professional writer and, by hopefully getting paid to write, I can replenish my investment portfolio, travel more, and visit my family more often," says Patricia.
Great to hear about this project, Patricia.
You can check out Patricia's freelance website here: www.azwebwriters.com.

The Digital Copywriter's Handbook
Learn how to become an in-demand online copywriter for companies big and small. Online copywriting expert Nick Usborne shows you how to write web copy that converts. Learn More »

Published: October 30, 2015