The Perfect Way to Get Lucrative Retainer Deals With Clients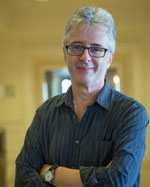 Nick Usborne
Hi, Nick Usborne here.
Over the next five days, I'm going to show you how to capture those elusive "monthly retainer deals" that so many freelance writers and copywriters dream about, but so few actually find.
What's a retainer deal?
It's when a client agrees to pay you a fixed fee each month, every month, for the foreseeable future.
These kinds of deals are something of a Holy Grail for freelancers. We love them because it means we can look ahead and know that at least part of our income over the next few months is taken care of.
This takes a lot of the stress out of freelancing. As freelancers we never know what the next month will bring. We stress about the future and we stress about our cash flow.
No wonder we love retainer deals so much.
But … a lot of freelancers have to wait years before getting deals like these. They have to build a huge reputation and pitch themselves as consultants as well as copywriters. It's for their contribution as consultants that they get the retainer.
Well … now there's a way to snag a few of those retainer deals right out of the gate, starting within 30 days of today. Regardless of your experience as a freelancer. Even if you are just getting started.
That's right. Stick with me over the next five days and I'll show you how to pick up one or more of these deals within a month.
Impossible? Absolutely not. Not if you pitch your services as a social media writer.
The thing about social media is that it happens non-stop. If you are taking care of a client's social media, you're doing work for them pretty much every day.
This is totally different from a project where a client asks you to write a few pages for their website, for example. In that case the scope of the project is agreed, you send in your estimate, you do the work, you submit your invoice … and you're done. Now you have to go find another project from someone.
Social media isn't like that. A client can't ask you to do their social media for a week and then stop. Because their social media channels need to be alive and active all the time, indefinitely.
This is why doing a deal with a company to handle its social media writing pretty much ALWAYS means landing a monthly retainer deal.
How much? It depends on how many social media channels they want you to handle. But typically you would be charging between $1,500 and $2,500 a month for each client. Let's keep it simple and say $2,000.
This isn't for creating their Facebook or Twitter pages. That's a separate fee. This sum is for writing their tweets, updates and posts across two or three different platforms.
And you don't need to be super-experienced to do this. You just have to understand what your client is trying to achieve with social media, and then start tweeting and posting accordingly.
Let's assume you have one of these clients. That's $2,000 in your pocket each month, every month. $24,000 a year. Pretty nice.
But it doesn't stop there. There is no way one client is going to take up all your time. So you go out and get another social media client. And then another.
Now you have three of these clients, all on retainer, for a total of $6,000 a month or $72,000 a year. And you're still not fully booked.
And best of all, you're now completely free of feeling any stress about your income for the next 6 or 12 months.
Does that sound good to you?
One final point. Social media is huge now, and growing fast. And most online writers and copywriters have yet to figure out that this growth represents a massive opportunity for them.
Jump in now and you'll be way ahead of the crowd.
Tomorrow I'll take you through a four-step plan to pick up your first client. It's a lot easier than you might think!
Any questions or comments? If so, please jump in and share them below.

How to Make Money as a Social Media Marketing Expert
Everything you need to know to become a social media marketing expert, as well as four different ways to make money using that expertise. Learn More »

Published: October 5, 2015