How Hesitating Can Cost You Your Writing Dream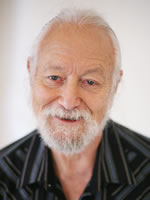 Will Newman
"Copywriting literally saved my life."
Circle of Success member Les Worley lives in Dallas with his husband of 29 years and his blue-eyed Australian shepherd, Mijo. He had been a software manager and IT director. But 2015 marked his transition to full-time copywriter.
I caught up with Les at this year's Bootcamp when he uttered these stunning words. He's very serious about copywriting being a lifesaver for him.
Les' story is very personal. But it's also similar to others I've heard from my COS friends. It's one I think you'll find interesting to say the least. You'll see how when he finally made the commitment to writing, his life changed.
Here's what Les tells us …
I've always loved writing. My company would turn to me for technical writing to clarify user manuals or that type of thing so people could understand it.

But technology and my job started to consume me. Corporate America tends to do that these days. So I had to take a step back from it and took a 14-month medical leave.

By the time I was ready to return to work, my position had been filled. I was faced with the dilemma of moving across country for a job that might not exist or starting back at my old company pretty much at the beginning.

Neither choice was good. About the same time, I discovered a newsletter called International Living. Because of IL, my husband and I decided to move to Mexico.

Probably because of subscribing to IL, I received a promotion that asked, "Can you write a simple letter?" It resonated with me, so I ordered The Accelerated Program right before leaving the United States. My intention was to take up copywriting as extra income in Mexico.

But I didn't pursue the program. I guess I was still a young man and thought, "I'll l have plenty of time to pursue this." Weeks became months. And months became years.

When the financial crisis hit, I had to make a snap decision, and we returned to the US. Within weeks, I was back in the same job, in the same company, and I began deteriorating again.

So in 2013, I rediscovered The Accelerated Program. Shortly after picking up the program, I signed up for my first Bootcamp. I did it to decide once and for all if I was truly serious about living the writer's life as a copywriter. Bootcamp was put up or shut up time.

I signed up for Circle of Success right before leaving Bootcamp. I did it to affirm my decision to become a successful copywriter.

This was the turning point for me. Because of the COS programs I've taken and Ed Gandia challenging me, I submitted a spec assignment for the 2014 Bootcamp.

The closing event on Saturday was the awards luncheon. I was called up on stage at the luncheon and received the prize for my spec assignment – a $1,000 contract to write for AWAI.

Because of that spec and COS, I left my job. And as of January 2015, I write copy full time. I'm in the Business-to-Business niche for technology companies. It's the perfect niche given my background.

What have I gotten out of COS? I don't think I would have written the spec challenge let alone have won it if I hadn't taken the COS Targeted Learning Programs.

Plus, having access to all the AWAI programs has given me confidence knowing I have the resources I need when I need them. For example, since it was free for me, I took Steve Slaunwhite's B2B course. Because of that, one client has thrown all sorts of assignments at me: web copy, white papers, articles. You name it.

COS is education. It's motivation. It keeps you on track.

And because of COS, AWAI, and my decision to finally pursue my dream, I'm on course for making six-figures in 2016.
After Les finished telling me his story, I asked if he had any lessons he wanted to share with you.
First, because of the AWAI family, particularly COS, I learned there's no need to do this alone. The support I get from other members, from instructors, and from AWAI has been incredibly valuable. I really am in a circle of successful people who keep me moving forward when I need encouragement and support.

Second … and this really is something I want your readers to know …

Follow your dream. Don't wait. Don't hesitate. Hesitation can cost you your dream.
Les was a lot like many AWAI members. After getting The Accelerated Program, he didn't leap right into it. He put it aside. Tomorrow, we'll visit with another COS member who let her dreams sit on the bookcase for a number of years like Les did … but who had an effective strategy for getting back on track for making her dreams a reality.
I'd love to hear what you thought about Les's journey. Are you on track with your dreams? What encouragement are you getting? Or what do you need to help you move forward on your journey? Let us know in the comment section. See you tomorrow.
Until tomorrow, remember to keep writing!

The Professional Writers' Alliance
At last, a professional organization that caters to the needs of direct-response industry writers. Find out how membership can change the course of your career. Learn More »

Published: October 27, 2015